When visiting Bariloche, a tour around the famous and traditional brewery that proudly displays the craft beer brewing process is a must.
As we reached the brewery, we could observe that both the gate of the venue and its windows were decorated with hop climbing and hanging plants. It was a very ample space featuring European aspect. By the way, many old eye-catching containers would also ornament the building.
Outside, there was a picturesque small truck dating back from 1929. It is generally used to deliver the beer barrels to local customers.

As we entered the venue, we were welcomed by Oscar, who introduced himself as a technician and kindly explained to us everything about the beer brewing process. He led us to the area where the large very clean metallic casks were located.

First of all, Oscar told us the difference between a craft beer brewery process and an industrialized process. "In general, industries use additives to preserve the beer for longer periods, which will let brewers lower commercialization expenses remarkably."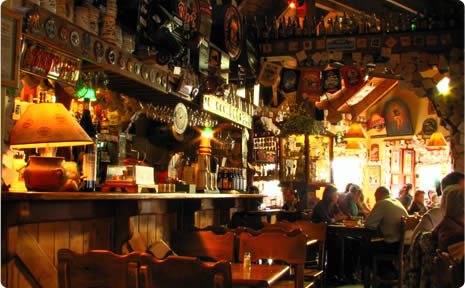 Likewise, our host expressed that the raw material is made up by hop, barley, yeast and mountain water. The key difference between pale and dark beer depends on the use of pale barley or whether it is toasted before making the beer. Barley may be toasted with various degrees of intensity, and thus obtain the different kinds of dark beer.

Hop comes from the District of El Bolsón and it is the element that provides aroma and taste to the beer. As we listened to Oscar, we observed some very large and very neat pots.

"The cooking of ground barley is carried out with mountain water at carefully studied temperatures. Afterwards, it is blown into another tank, which contains several filters. This is how the wort rich in sugars is obtained. This process is similar to the winemaking process", Oscar stated.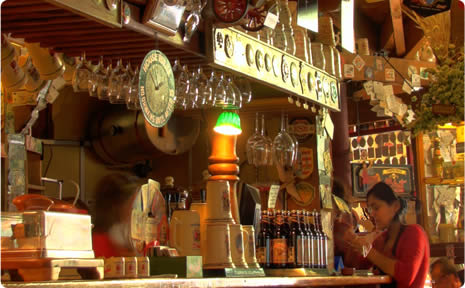 Tasting

Oscar continued answering all our questions about fermentation, maturation and storage. Then, it was time to taste some types of beer brewed in the venue.

Just like many other visitors, after we tasted the exquisite craft beer, we resolved to leave a written message on one of the walls of the brewery to thank the brewers. We also wanted to express our joy and huge satisfaction for having visited a unique site in Argentinian Patagonia.

Blest
Av. Bustillo - Km. 11.6 (8400) San Carlos de Bariloche - Río Negro - Argentina
Tel: +54 294 446-1026 Tel/Fax: +54 294 443-5776






Contemplative and gastronomic tourism