We chose the adventure: a whole mountain biking week through the astounding crossing Pérez Rosales. We went past Lake Nahuel Huapi, Frías Pond, Lakes All the Saints and Llanquihue, whose color, transparency and immensity delighted our eyes.
Our aim was to join San Carlos de Bariloche, Argentina and the City of Puerto Montt, Chile. Along this tour, we would go up the Osorno Volcano by bicycle first and then on foot to the top, 2,562 meters above sea level. From the summit, tourists could enjoy an incredible panoramic view of the whole Andes Mountain Range, a great number of hills and huge Lake Llanquihue, which we bordered to reach the Cabulco Volcano, 2,015 meters above sea level. We still had to cover two hundred and fifty kilometers more by bike and visit some lakes before we could finally reach our destination.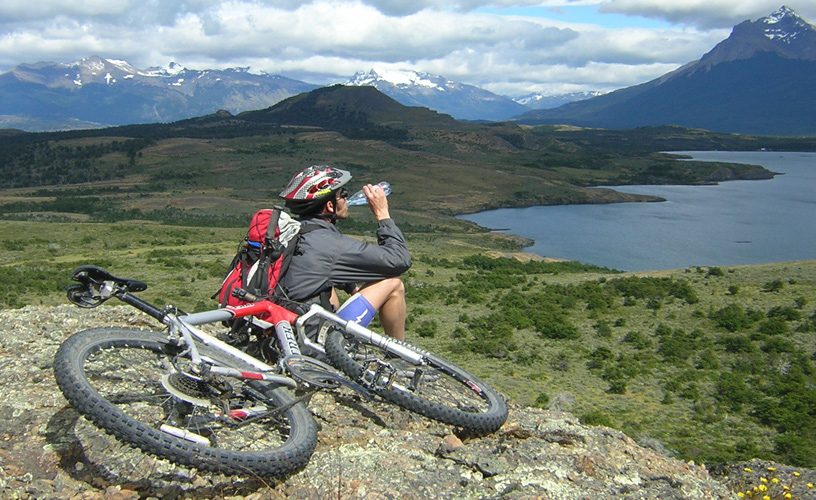 On our first day in Bariloche, we went to the hotel and a bicycle store to check our bikes, where we were given some technical information about the tour. At night, our meal was rich in carbohydrates and we tasted a bit of wine. It was time to get ready for our adventure.

The following morning we took a shuttle service to Pañuelo Port. We got on board a ferry which crossed Lake Nahuel Huapi and later we rode for a while. Once we got to Frías Pond, we got on board once again.
Once on solid ground, we started our biking ride and made a real crossing of the Andes. We went through the Argentinian and Chilean Customs Offices before heading for Pehulla.

Later, we took a ferry across Lake All the Saints and got off in Petrohué. There we rode our bikes again and cycled to Ensenada. This was the end of that day.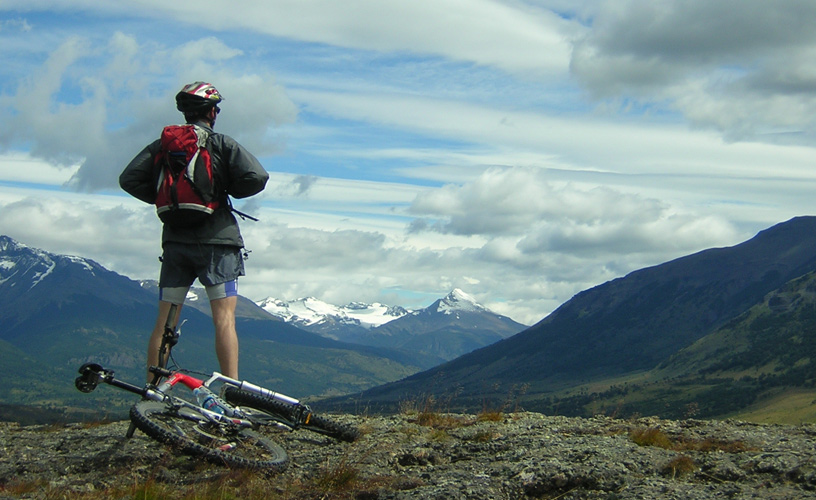 On the third day, we headed up to the Osorno Volcano. It was a hard and continual climb until we reached Teski Club Mountain Refuge Hut, where we could stop for a well-deserved snack. It was time to leave our bikes and start the hike to the top, at 2,562 meters above sea level.

After we hit the summit, we started our way back to the refuge hut. We had a typical Chilean dinner, with Pacific salmon and a good warm shower.

The following day, the descent from the volcano was pure adrenaline: 13 kilometers of vertigo and emotion. On our way down, we started to go around huge Lake Llanquihue towards Frutillar. A few kilometers ahead we went past the little town Cascadas.
The road went on and we plunged into a beautiful setting with wooden houses and churches built at the beginning of the twentieth century. It was really picturesque. We arrived at Puerto Octay, where we had lunch. After a rest, we headed for Frutillar.

Frutillar was the last spot of our mountain biking tour towards Puerto Montt, a very large city which has access to the Pacific Ocean, big stores, a wide array of hotel lodging and restaurants. Its specialty: seafood.

Undoubtedly, the typical Chilean meal, a delicious wine and a well-deserved rest were the perfect finale for this great tour across the Andes.