| | | |
| --- | --- | --- |
| Estimated reading time: 2 min. | Karina Jozami | Karina Jozami |
A municipal reserve close to the commercial center, Cerrito Amigo offers an excellent panoramic view of the valley and the mountain range.
Cerrito Amigo or de la Cruz Hill is one of the most beautiful vantage points in El Bolsón. The municipal reserve protecting this area lies only 2 kilometers from the city center and it is reached through National Route 258 taking a detour located 5 blocks away from the Automóvil Club station.

Chosen for hiking, horseback and mountain bike tours, amongst other recreational activities, it provides a quiet place to improvise a picnic or just behold the picturesque view.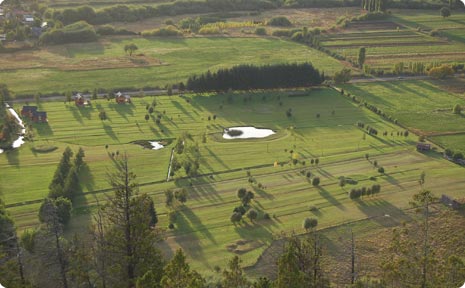 Getting away along the road towards the reserve, the vegetation begins to give shape to a leafy forest. At the entrance, a trail starts next to the parking area to go on a quiet and silent stroll across the thick cypress wood that reaches a cross. Walking on towards the South, the path opens up into a rock where the vantage point is located. At this spot, visitors take a deep breath to fill their lungs with the fresh mountain air and let themselves be delighted by the incredible view of the entire town, the valley, the mountain range and Mount Piltriquitrón, in addition to appreciating the hop plantations, typical in the area.

Whether in the spring, the summer or the fall, Cerrito Amigo is an appropriate place to catch one of the best postcards in El Bolsón.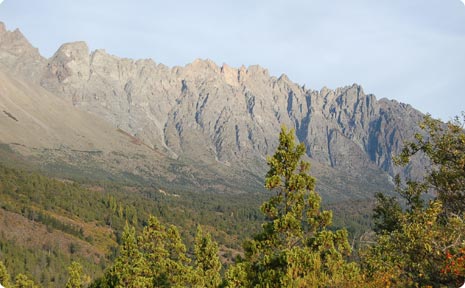 | | | |
| --- | --- | --- |
| | Travel southwards along National Route 258. After going past the Automóvil Club Argentino station, turn left 500 meters ahead into callejón Merino. After approximately 100 meters, take the detour to the left and travel 1 km more up to the entrance to the reserve. | |

Turnet
(8430) El Bolsón - Río Negro - Argentina
Tel: +54 294 (011) 4342-5221 / 5032-9804


Rates and fees must be requested from each operator.
Interpatagonia does not provide this kind of information.