| | |
| --- | --- |
| Estimated reading time: 1 min. | Karina Jozami Jorge González (1) y Pablo Etchevers (2) |
The beautiful beaches of Las Grutas offer excellent sandhills to experience a funny adventure on quad cycles.
Going for a quad cycle ride on the beach is a typical activity in summer evenings and a perfect way to know the natural scenery of Las Grutas.
There are several quad cycle rentals at the seaside village and also interesting guided tours in the surroundings.

Towards the eastern area of the city, after cycling along a 2-kilometer-long path full of typical vegetation, such as chañares, jarillas, coirones, alpatacos, matacebos and tunas, stands the first site for the adventure: La Paloma Ravine. A narrow and steep path is the access to an extraordinary lonely beach which can be toured by quad cycle.

Following the same direction, 3 kilometers ahead, lies Piedras Coloradas, named after the reddish rock formations found there, which date from the Precambrian period. It has a wide beach visited by fishermen and high sandhills where sandboarding is a common activity.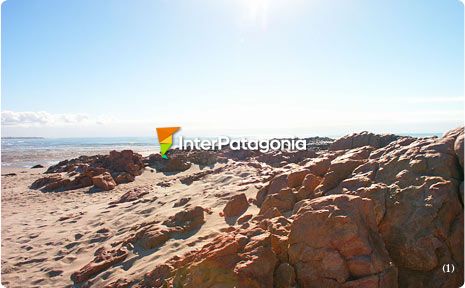 After riding on for other 3 kilometers on these funny 4WD vehicles, there is "El Buque" (the vessel) area, a beautiful beach famous for housing different bird species which stop there in their migratory journey to the northern hemisphere.

In this picturesque spot, so-called for its resemblance to a vessel in shape, grows a native wood of chañares, and there are plenty of mussels and little octopuses.

The tour may continue towards the site known as "El sótano" (the basement), a cliff area 12 kilometers away. There is a short path to get to the famous Las Ostras Ravine, to observe the crystallized fossil oyster deposit dating from the Tertiary period, 12 million years ago.