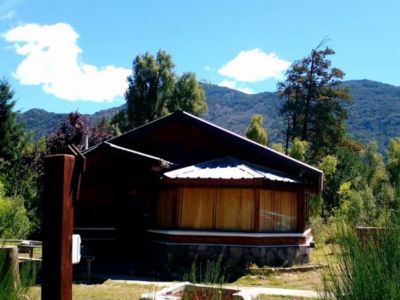 Cabins


Los Maitenes


Ruta 16 a 5 Km. de El Paralelo 42
(8431) Lago Puelo - Chubut - Argentina
Teléfono: (0294) 449-9367





Enjoy the charm and the magic of the mountain range lakes with the comfort and the privacy that only Los Maitenes can offer.
Immersed amidst the bountiful nature of Lago Puelo, 5 km from parallel 42, surrounded by an ancient forest, our authentic mountain village facilities are fully equipped for 2, 4 and 8 guests.
Now, you may also be amused by our adventure, horseriding or sport fishing programs.