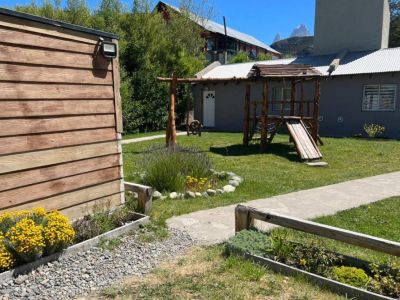 Cabins


Complejo Como Vaca


Lago del Desierto 410
(9301) El Chaltén - Santa Cruz - Argentina
Teléfono: (02962) 49-3086 / 49-3070 Cel: (02962) (011) 15-66535796





Como Vaca Resort offers 3 fully-equipped cabins for 2 to 5 guests and a lodge. We have a central lawn with a playground, parking inside the venue and views of the Fitz Roy Mountain Range. We lie 100 meters away from the main avenue and 100 meters from the De las Vueltas River.
We will be glad to assist you in order to ensure a better stay.

Services:
- hosted by its owners 24/7.
- tour sale.
- luggage locker.
- parking inside the venue.
- laundry.

Equipment in the cabins:
- white linen.
- full bathroom.
- hot water 24/7.
- regulable heating in each room.
- microwave oven.
- electric toaster.
- electric kettle.
- refrigerator.
- full set of dishes.
- coffee-maker.

Rates: If you have any questions, do not hesitate to contact us. We will be glad to assist you.