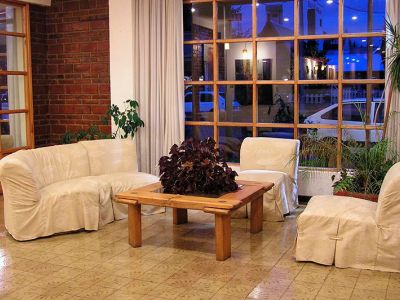 2-star hotels


Chapelco Ski


Belgrano 869
(8370) San Martín de los Andes - Neuquén - Argentina
Teléfono: (02972) 42-7481 Fax: (02972) 42-7480





In the very heart of San Martín de los Andes, a few blocks away from Lake Lácar, Hotel Chapelco Ski welcomes visitors to have a comfortable stay.
In addition to all its amenities, our hotel has a private restaurant with a large capacity, a cafeteria and snack bar with room service 24 hours a day.
Ask here and we will offer the best customized options.