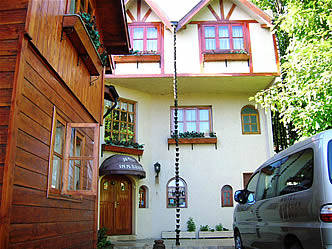 3-star hotels


Innsbruck


Manuel Rodríguez 941
(5290000) Osorno - X Región - Chile
Teléfono: (064) 224-2000





In the core of the city, this classical hotel opens its gates to welcome visitors all year round and offer the best assistance. With new owners and totally renewed, the Innsbruk has single, double and triple rooms with sommier beds, private bathroom, TV, WI FI, central heating and private parking, among other amenities. Furthermore, breakfast is included in the service. Optional services include baby sitter, laundry and in/out shuttle.