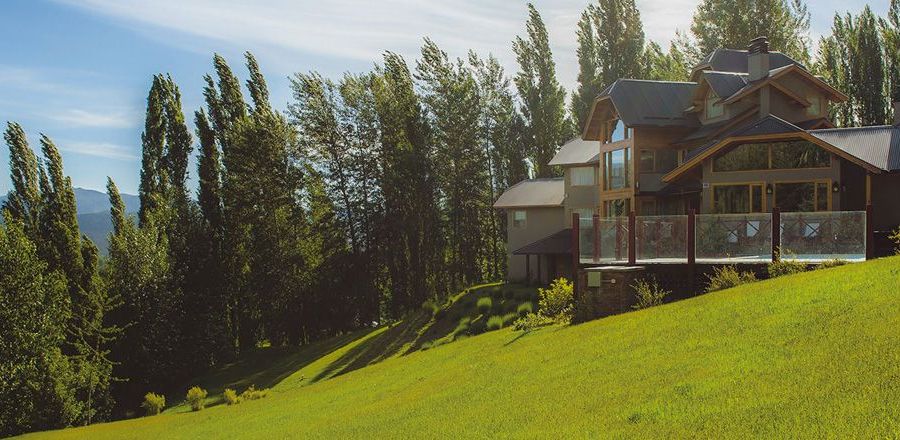 Casona Del Alto
Luxury Hotels
Calle 5 Nº187 - Callejón de Gin Gins, San Martín de los Andes, Neuquén, Argentina

Phone: +54 2972-413861
Casona del Alto es un lugar pensado para quienes gusten de la paz, la tranquilidad, la buena comida y la vista insuperable de las montañas andinas. Un refugio íntimo y mágico para reencontrar su energía. Porque aquí cada espacio fue diseñado para crear una atmósfera de descanso, de informalidad, de casa que reúne amigos. Bienvenido a Casona del Alto.
Services
24-hour front desk
Accessibility

Credit Cards

Luggage locker
Audio equipment
Buffet
Housekeeping
Room Service
Safe box in the room
Heating
Fireplace
Wake-up call
Shower
Bathtub
Whirlpool tub
Hair drier
Bathroom amenities
Free Wi-Fi
Outside heated swimming-pool
Terrace / Solarium
Tourist information
Library
SPA
Sauna
Conference room
Free parking
Golf course less than 5 km away
Gym
Restaurant
Free shuttle
Distance to the airport: 7 Km
Yacuzzi
Personal trilingue
Check in: 3:00 pm
Check out: 11:00 am
Location
Guest rating
"Volvería mil veces"
Opinión escrita en septiembre 2019
Lejos la mejor experiencia que he tenido en san martin de los andes. Es un hotel muy tranquilo si quieres desconectarte es la opción. No he está para nada lejos del centro 15 minutos en auto. Todo...
Read full review
"Lejísimo!!!!!"
Opinión escrita en septiembre 2019
Es una casa grande con muy mala acústica . Precio calidad es un robo El desayuno muy malo . Faltaron las Media lunas. En cada pieza escuchas todo lo qué pasa en la de al lado un desastre . Nos toco...
Read full review
"Romanticismo garantizado!!!"
Opinión escrita en julio 2019
El hotel sacado de un cuento!! 11 ptos!! Fernando y Lili, dos genios que cumplieron todos nuestros caprichos! Amo que un hotel sea atendido x sus dueños! El desayuno, tambien impecable, tuvieron en...
Read full review

Write a review
Read all reviews