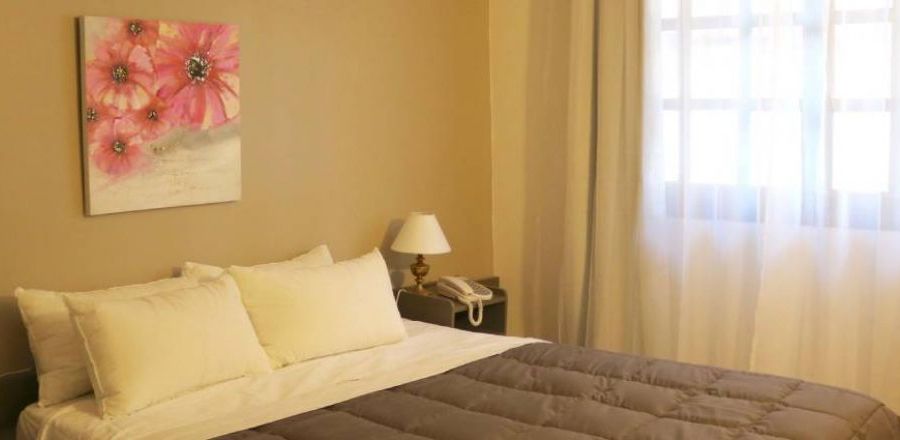 Hostal Malvinas
Lodgings
Deloqui 615, Ushuaia, Tierra del Fuego, Argentina

Phone: +54 2901-422626 Mobile: +54 9 2901 653435
The hostel is a historical emblem in Ushuaia, accompanying it from its beginnings in 1978. Since then, we have been trying to contribute to the development of the city and accompany it in its growth as a tourist destination. So we were growing in the task of providing accommodation and rest to the traveler, without forgetting that in order to provide the best services, we must work together with our employees, suppliers and the community.
Our goal is that you feel comfortable and relaxed, knowing that we will do everything possible to enjoy your stay in our house. We invite you in the afternoon to take a break and have a coffee or a mate in the breakfast room and recharge your batteries to go out again to visit the city.
Services
24-hour front desk
Cable TV
Buffet
Room Service
Safe box in the room
Air-conditioning
Heating
Free Wi-Fi
Tourist information
Shuttles not free
Distance to the airport: 3,7 km
Check in: 2:00 pm
Check out: 10:00 am
Location
Guest rating
"Hermosa experiencia. "
Opinión escrita en enero 2020
Pasamos unos días hermosos en el Hostal Malvinas. La limpieza de los cuartos y las instalaciones es excelente y el personal muy amable. Algo a mejorar podría ser el desayuno ya que nos pareció poco...
Read full review
"EXCELENTE ESTADÍA"
Opinión escrita en diciembre 2019
Estuvimos muy cómodos, el hotel es muy cálido y la atención de todo su personal es impecable, son muy atentos y muy bien predispuestos a cualquier consulta. El servicio de limpieza es excelente, nos...
Read full review
"Excelente "
Opinión escrita en diciembre 2019
Muy cómodo y acogedor. Cerca de la calla principal. Todo bárbaro para estar en familia y/o pareja. Tiene cerca muchas opciones de bares, restaurantes y comercios cercanos. Pasamos noche buena y...
Read full review

Write a review
Read all reviews