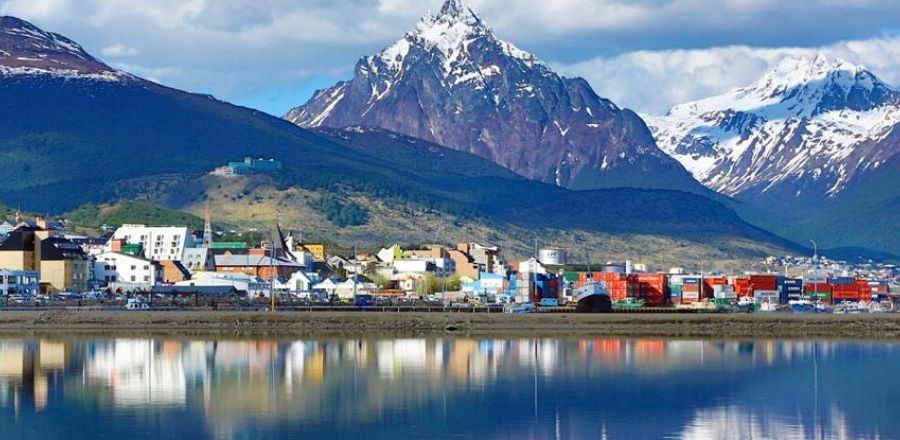 Ailén
1-star Hostelries
L. N. Alem 3981, Ushuaia, Tierra del Fuego, Argentina

Phone: +54 2901-443612 Mobile: +54 9 2901 485121
Sobre la Avenida L.N. Alem al 3981 encontrara nuestra hostería. Luego de subir escasos escalones, podrá ingresar y sentir el calor de un amable ambiente familiar, que lo trasportara hacia una tranquila estancia...

Como siempre, trabajamos para que usted pueda disfrutar de la mejor atención y servicios que nuestra hostería le puede brindar.
La hostería cuenta con estacionamiento cerrado exclusivo para sus clientes.
Services
Accessibility

Credit Cards

Luggage locker
TV
Cable TV
DVD player
Breakfast
Buffet
Housekeeping
Safe box in the venue
Heating
Wake-up call
Shower
Bathtub
Hair drier
Free Wi-Fi
Tourist information
Library
Free parking
Golf course less than 5 km away
Shuttles not free
Distance to the airport: 4 km.
Excursiones a diferente sitios de interés
Transfer desde el aeropuerto
Check in: 11:00 am
Check out: 10:00 am
Location
Guest rating
"Vacaciones en Ushuaia"
Opinión escrita en febrero 2019
Hostería sencilla, habitaciones limpias. Nos reubicaron en otra habitación pero siempre avisando con tiempo. El desayuno muy rico. Muy atentos los dueños en el trato. Está ubicado alejado del centro...
Read full review
"El dueño no cumple con su palabra"
Opinión escrita en septiembre 2018
Pésima atención por parte de Antonio. Llamé para chequear disponibilidad y reservar, me pasó un precio 40% más caro que el me figuraba en Despegar, me dijo que me respetaba el precio de internet y un...
Read full review
"Agradable"
Opinión escrita en marzo 2018
Aunque está algo lejos del centro de la ciudad, hay una paradero bus en la puerta. Es muy acogedora. Todo está muy limpio. El desayuno no tiene gran variedad pero lo que hay es de calidad. Muy buen...
Read full review

Write a review
Read all reviews