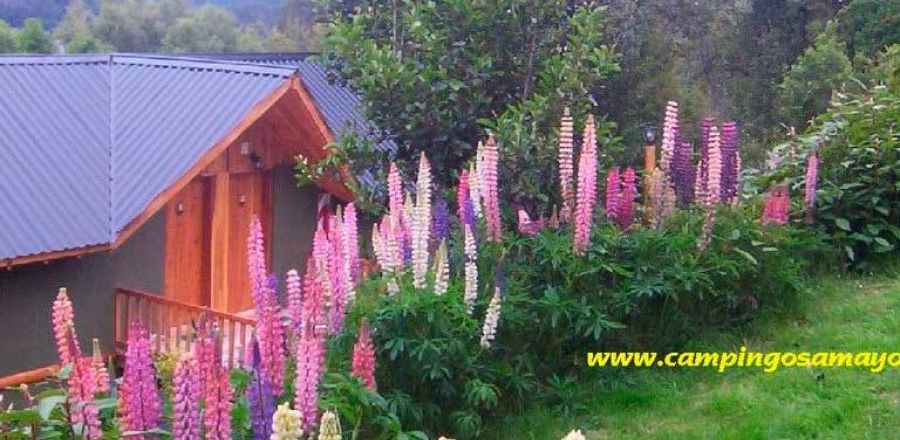 Osa Mayor
Dorms
Calle Osa Mayor 230, Villa La Angostura, Neuquén, Argentina

Phone: 0294-4494304
Somos un complejo de vacaciones donde respetamos estrictamente las reglas de convivencia. Por nuestra experiencia en el rubro sabemos que nuestros clientes buscan durante el día actividades, excursiones, vida al aire libre, y un buen descanso reparador por la noche. Si se sale de noche, exigimos que al volver se lo haga en estricto silencio para respetar a los que decidieron descansar.

Services
Heating
Shower
Free Wi-Fi
Barbecue area
Free parking
Distance to the airport: 80 Km.
1 Hectárea de parque con quincho
S.U.M Parrillas
Check in: 2:00 pm
Check out: 10:00 am
Location
Streetview
Guest rating
"Normal"
Opinión escrita 5 días atras
Instalaciones bastante adecuadas. El wifi es solo para los que están en dormis. Hacen respetar la reglas del lugar, como Horarios y formas. Quede descontento tanto yo como la gente que se estaba...
Read full review
"Viaje Educativo"
Opinión escrita en noviembre 2017
Estuvimos en este lugar con mis alumnos de quinto año. Lo pasamos BÁRBARO !!!! La atención de Eduardo y de Graciela súper amable, siempre dispuestos a ayudarnos. El lugar es hermoso, el agua caliente...
Read full review
"el lugar justo para descansar"
Opinión escrita en septiembre 2017
de nuevo me hospede en el camping dormis osa mayor , excelente la atención del Sr Eduardo y Sra , para disfrutar y conocer la naturaleza , hermosa vista desde los bungalows al bosque y a la moñtana...
Read full review

Write a review
Read all reviews