Caleta Tortel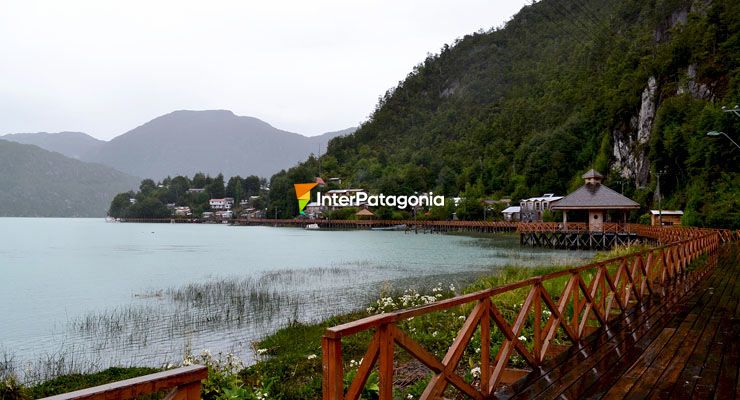 Tortel is a small Chilean community located in the Province of Capitán Prat, in the Region of Aysén.
This is the southernmost population in the region and its proximity to the mouths of several rivers –such as the Baker, the Pascua, the Bravo and the Huemules- turn it into an important estuary with deltas and navigable channels.
Its scarce population, in addition to the good character of its denizens and its incredible scenes, guarantee this district is a must visit at all seasons.
Lying on the Banks of the Baker River and influenced by its colorful hypnotic waters, various footbridges carved in wood show visitors around this paradise.
Its forests are ideal to enjoy hiking around many trails. Likewise, fly-casting offers the chance to catch large salmon and trout specimens. Tortel is a dreamed-of place for visitors to this Chilean latitude.
At this perfect environment for families with small children, several tourist attractions invade the city and its outskirts. There is no doubt that everyone can find what they are looking for here.
Tyrolean crossing, camping and outdoor activities and the chance to stay at cabins and inns are part of the offer at this wonderful place in the world where the clock shows scenes from former times.