Useful Data
Level of Difficulty: low
Duration: 1 hour
Timetables: everyday from 10am to 7pm.
Recommendations: Stay in the library until sunset. Go along the waterfront Alte. Brown Boulevard and, after passing the monument to the Tehuelche Indian, take the first street on the right, where you will come to the entrance of the building.
Contact: Ecocentro Puerto Madryn
Julio Verne 3784 (9120) Puerto Madryn, Chubut, Argentina Tel: +54 280-4457470
E-mail
You may be interested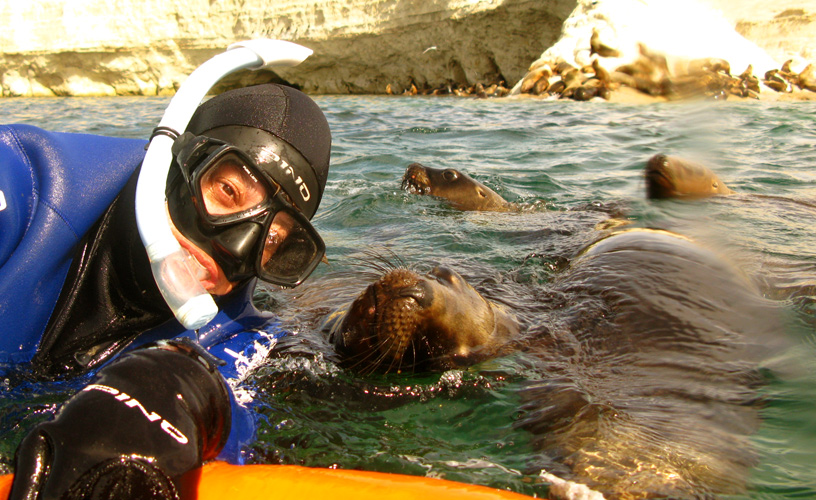 SCUBA Diving and Snorkeling with Sea Lions at Puerto Madryn
The City of Puerto Madryn is the Mecca of Argentinian SCUBA diving. For many people, it hides extraordinary spots and varied possibilities to go underwater. One of them: diving with sea lions, a classic in the region.