Coñaripe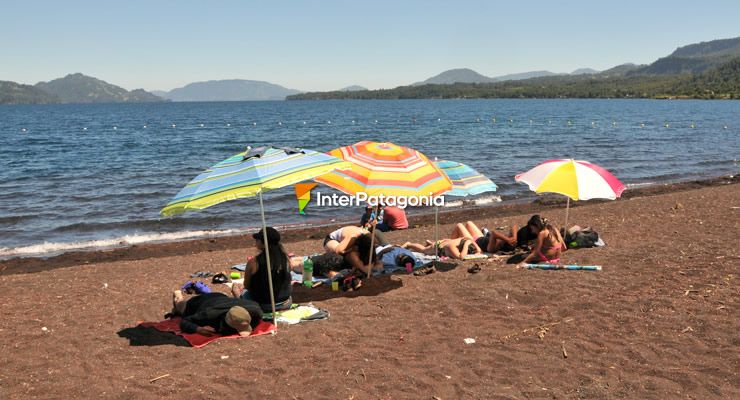 Coñaripe stands for "on the warrior's path" in the tongue of the native peoples of the Andes. As well, Coñaripe is a small seaside resort on a Chilean lake barely lodging two thousand steady denizens. It is located on the eastern margin of Lake Calafquén and is part of the District of Panguipulli in the region known as Los Ríos (The Rivers).
What used to be a timber center specially designed to extend the railway throughout Chile, ended up becoming a tourist attraction ideal for those who wish to cut off from the world. Its beautiful beach of transparent waters spans almost three kilometers of length and guarantees summers teeming with both tourists and locals who come along in search of the fresh lake waters and the amusement provided by nautical recreational activities.
Countless hot spring venues scattered around this village make up what is known as the Health Road. This is an invitation to enjoy true sanctuaries of healing waters at any season. The most outstanding include Coñaripe, Trafipán, EcoTermas Pellaifa, Vergara, Geométricas, Del Rincón, Río Liquiñe, Liquiñe and Manquecura.
Fishing, hiking, water sports and the chance to rejuvenate at its hot springs are some of the attractions of Coñaripe and its surroundings. This thriving city is slowly turning into one of the most promising destinations in the Chilean river district. It is perfect to enjoy in the company of the family, especially children.