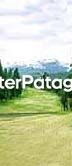 Rancagua - Sexta Región
COYA CLUB DE CAMPO
Carretera El Cobre, Eduardo Frei Montalva, Km. 24
Phone: (072) 29-7312 / 7233 / 7837



This club is located in Rancagua, in the Sixth Region of Chile, amidst a special natural environment where visitors may relieve tensions and play golf in an excellent circuit. Its course is nestled in a beautiful mountain range scenery occupying 6,550 exclusive yards to develop this exciting sport.
It has 18 holes with par 72, and it presents several recreational possibilities in its large green areas.
Furthermore, the Coya Country Club offers the best alternative to hold conventions, seminars or business meetings, as it has been conditioned with an excellent infrastructure for such purpose.