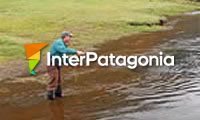 Suitable for All Audiences
One of the many anecdotes told at the Valdés region refers to what happened to one of the first whale watching tour guides. The story goes that a boat set sail to watch whales and that many of its passengers were disabled. There were even some blind people on board. After the jumps, the tails and noise of these giants falling into the water, an impressive silence was suddenly present.
All of a sudden, a huge right whale showed its tail outside the surface and slowly, very slowly slided it softly along the boat rail with such delicacy that the passengers were able to touch it, even the blind people who, in addition to hearing the noise from the jumps could feel them with their own hands. This is a very unusual event, but it helped operators to find a new alternative: the disabled, even the blind, may watch the whales. Undoubtedly, these magnificent mammals are for all those who wish to approach and see them.