All the secrets of this sports in Patagonia
Fishing Lines
Choosing the correct fishing line is of fundamental importance in the sport of fly-fishing. By "reading" a river fly-fishermen are able to determine if the fish are feeding at the water's surface—where floating lines are utilized—or deeper inside the river current and even on the river bed—when a sinking line is required.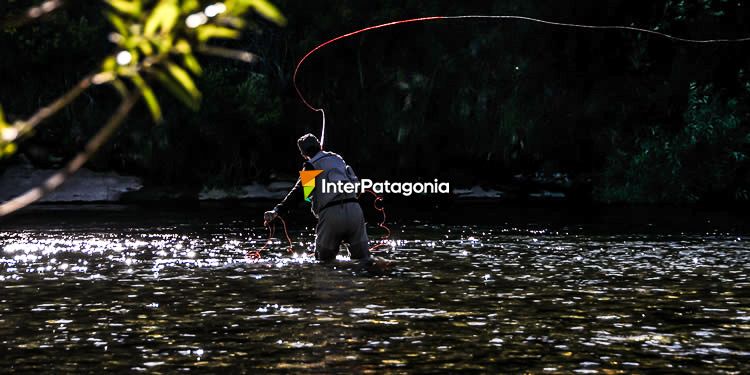 Artificial, nearly weightless flies are attached at the end of a fishing line. This may be a dry fly, wet fly, or "streamer" fly and their size is what determines the number classification of fishing line required. A fishing line's number, in turn, then determines the fly rod's number.
When all of these parts are matched correctly they create a well balanced fly-fishing outfit.
If a fisherman intends to fish with a dry fly then a floating line is necessary. On the other hand, when using a wet fly, nymph, or streamer then a sinking line is required to help the fly imitate the sinking action of its real-life example.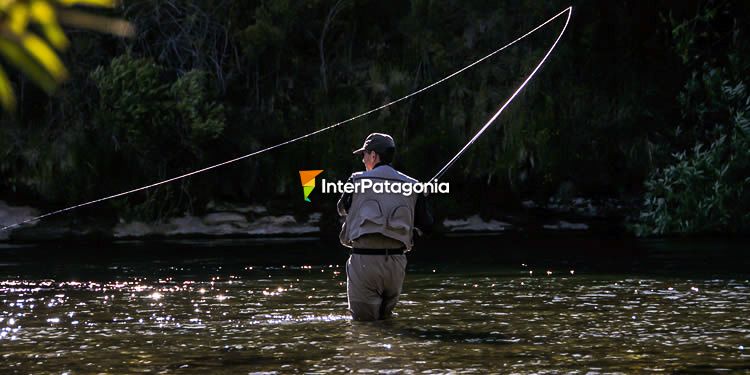 Sinking lines sink at a predetermined rate of meters-per-second. A fast sinking line is used when a heavy river current requires that a line be sunk quickly. If a river is slow moving then a slow or medium speed sinking line is sufficient.
Because the fishing line is the fundamental actor, indeed the protagonist in the sport of fly-fishing, choosing the correct line of good quality is vitally important.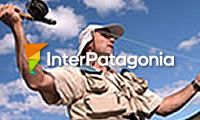 The Leader
A nylon "leader" is tied in between the line and the artificial fly. The leader is important because it transfers the essential throwing weight for successful fly casting.
We could well refer to it as "the end of the line".
Throughout the cast, the leader must be as subtle as possible so that the fly may be the protagonist. For beginners this simply means that the fly must land on the water prior to the leader, and not vice versa. The right presentation of an artificial fly on the water is something that becomes more precise with time and practice.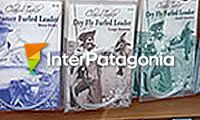 All leaders have three parts which diminish in width as we get closer to the fly. The first part is called the "butt". It is the strongest, most resistant section of the leader and it is tied to the line. Next is the section called "taper", which in turn leads to the "tippet", the finest and weakest end where an artificial fly is tied.
The leader serves as the "fuse" of the entire fly-fishing mechanism. It is constructed to withstand the stress of "hooking" a big fish and to be the breaking point in order to protect the rest of the fly-fishing equipment. A successful fly-fishing outing depends on the fly-fisherman's leader.