| | |
| --- | --- |
| Estimated reading time: 3 min. | Mónica Pons InterPatagonia.com |
The looming sculpture of a dinosaur and the electricity generating windmills are part of the Pico Truncado skyline whereas its little lake provides the necessary peace and quiet.
Landmarks of Pico Truncado, they are part of the work and cultural life of the townsfolk. The Bridasaur, the eolic park and Lake Los Patos are part of the city, really close to the center.

Bridasaur

An enormous dinosaur stands in the northeast of Truncado, at the crossroads of the beltway and Provincial Route 12. Built out of scrap metal by a well-known sculptor, it is known as the Bridasaur.

It takes its name from Bridas Sapic, the company which commissioned the artist, Carlos Regazzoni, in 1997. A combination of scrap metal, drums, drills, flanges and valves from the oil industry was used to depict this extinct reptile.

The artist's choice of materials establishes a clear link between these mysterious creatures which populated Patagonia millions of years ago and the oil industry, a past though not forgotten industry in the city. The life size sculpture is 17 meters long, 3 meters wide and 4 meters high. It can easily be seen from afar, though it is only on closer inspection when details of its construction and the imagination of the author become apparent.

Laguna de los Patos

It did not take long to reach the lake which people flock to on hot summer days. We just followed the road signs for about 20 blocks along the beltway.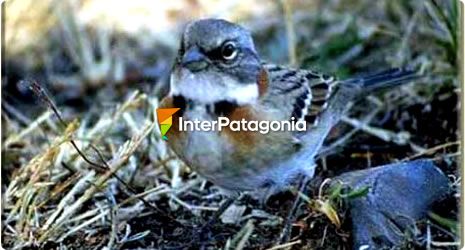 Surrounded by a barren landscape with hardly any vegetation except the typically Patagonian low growing plants which tolerate drought and wind. A newly planted grove promises protection against the strong sun.

Besides its beaches it is well-known for the great diversity of native birds. It is a wonderful ecosystem for watching birds such as ducks, bustards or upland geese, flamingoes and black-necked swans.

We really enjoyed spending some time looking at the horizon, listening to the sound of the water and the song of the birds.

Jorge Romanutti Eolic Park

We reached the site of the three blade aerogenerators, the pride of Pico Truncado residents. We stopped to have a good look at these huge mill lookalikes while listening to their distinct sound.

The story dates back to 1995 when the eolic park was opened with ten thirty-meter-high aerogenerators made in Germany at work producing non-contaminating energy. They run on wind, an inexhaustible resource in Patagonia. It is a cutting edge industry which requires practically no maintenance.

When the original aerogenerators were replaced by the latest models, an increase in the production of electricity ensued. They supply 30% of the total energy required by the city and adapt to changes in wind speed to enhance efficiency.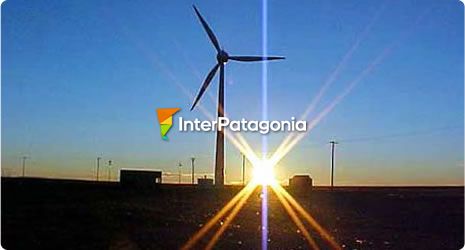 Though there are other attractions in Truncado, we focused on the ones everyone is familiar with as they come across them on a daily basis. So, it is time for a walk!

Información Turística
Gob. Gregores y Urquiza (9015) Pico Truncado - Santa Cruz - Argentina
Tel: +54 297 499-2202 / 2251