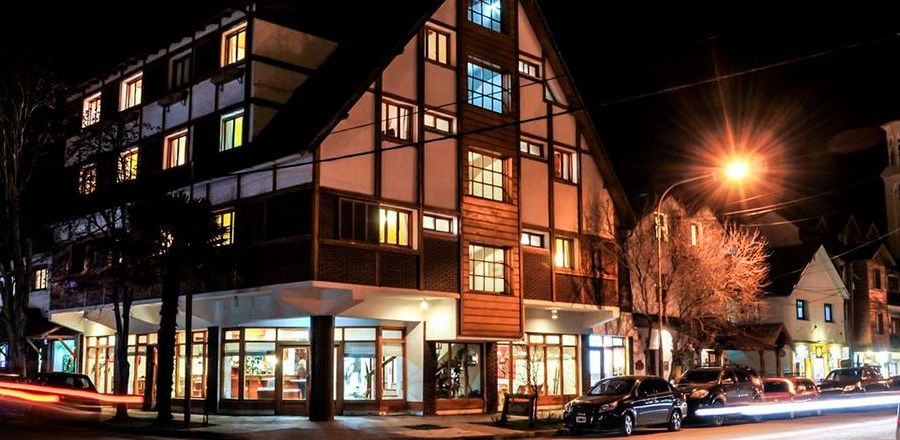 Tunqueley
2-star hotels
Belgrano y General Roca, San Martín de los Andes, Neuquén, Argentina

Phone: +54 2972-428125 Mobile: +54 9 294 4200616
El Tunqueley Hotel es un emprendimiento familiar que data del año 1986 y estuvo entre los primeros hoteles construidos en San Martín de los Andes. Su nombre deriva del idioma mapuche y significa Lugar de tranquilidad.

Con una ubicación inmejorable en pleno corazón del pueblo, a sólo una cuadra de su plaza principal.
Services
Credit Cards

Cable TV
Breakfast
Housekeeping
Safe box in the room
Heating
Free Wi-Fi
Conference room
Free parking
Free shuttle
Distance to the airport: 20 Km
Location
Guest rating
"Excelente Hotel"
Opinión escrita 3 semanas atras
En pleno centro de la ciudad. Todo el edificio en muy buenas condiciones. Habitaciones limpias. La atención del personal es excelente. Altamente recomendable. Carolina (la recepcionista) una genia ?.
Read full review
"Hermoso"
Opinión escrita el mes pasado
El hotel está impecable, muy bien mantenido. La atención es excelente. El desayuno es completo y cada uno se sirve a gusto lo que desea consumir. Está muy bien ubicado, accedes caminando a todos...
Read full review
"Buena relación precio calidad"
Opinión escrita el mes pasado
Es destacable la excelente atención del personal. El desayuno es muy completo. A las habitaciones les falta bastante mantenimiento. La ubicación es excelente, a 100 mts del centro y 300 mts de la...
Read full review

Write a review
Read all reviews