When the warm weather comes, the daytime lasts longer and famous Gato Curuchet begins to plan the best excursions to enjoy the southern summer.
Those who really know the small City of Ushuaia are aware that the histories and legends woven in these lands are not found anywhere else.

In the summer, when days seem to have no end and nights last just a couple of hours, a character is mentioned at each nook in the city: "Gato" (cat) Curuchet. And whenever someone asks about him, the denizens always give the same answer: he is at the Valley of the Wolves.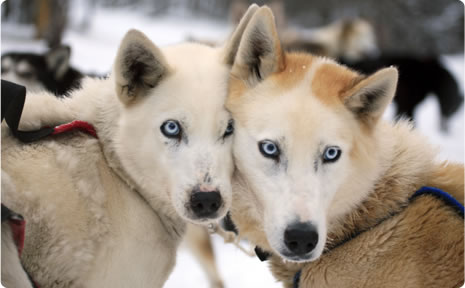 The Love for Dogs

The Valley of the Wolves amazes all those who reach this destination either by recommendation or out of pure curiosity. The point is that even though the sleds represent a winter activity, the real possibility to enjoy watching time pass at a sled-dog kennel becomes real. Siberian Huskies and Alaskan Malamutes are the protagonists of this show presented for children and grown-ups who always ask about costs and feel happy to learn that they will be better there than in the city.

Gato Curuchet was born in Tandil and he had dreamed about seeing the ice of Alaska ever since he was a little child. He set out on a journey that would change his life forever. He was heading for Alaska, the indomitable lands of Jack London and his dogs. But fate played a great trick on him: he lost his ship and stayed in Ushuaia for good, where he found an environment similar to that he had always dreamed of but on Argentinian soil.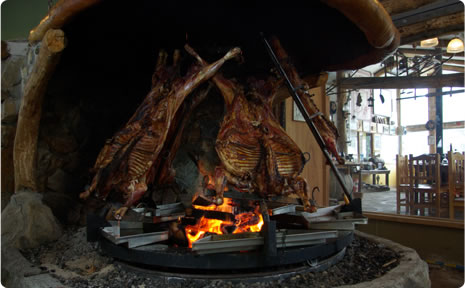 Summer Light

The coming of summer is an invitation to enjoy the long days full of sunlight. This gives Gato the chance to plan longer tours with the possibility of camping and spending the night at really amazing places not far from the beautiful City of Ushuaia.

Gato organizes various tours to the beaver lodges or to the dozens of lagoons located around the city: the object of most local excursions.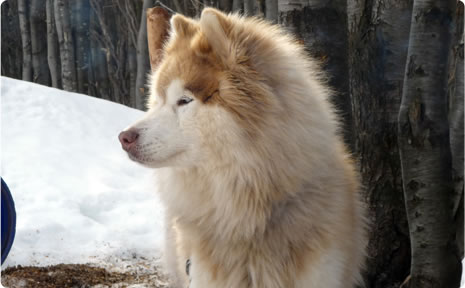 Due to its beauty and color, Esmeralda Lagoon is one of the must visit attractions. Various shelters in the area give visitors the chance to have special contact with nature, something not usual in other kinds of tours.

But maybe visiting the sled dog kennel is the most attractive excursion which has made this place famous.

Just watching Gato and his dogs lets everyone understand that words are rarely necessary for them to understand one another. A look, a gesture, a click and all of them understand what comes next and what each member of the sled team is supposed to do. Something all of us having our debut in this activity were just learning about.

Mandatory Rest

As we toured around Carbajal Valley, a beautiful place indeed, Gato made a stop all eight of us were longing for.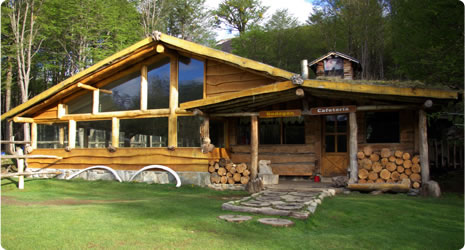 Both dogs and men needed to rest. Therefore, our friend began to gather up firewood and made a nice fire on which we roasted some meat.

As we ate, life experiences, travels, anecdotes and especially the love for this land invaded our conversation. The harmony created by the blue look of the dogs and the landscape gave proof that we were having a unique experience, as if in a short story. A magical sensation.
| | | |
| --- | --- | --- |
| | Gato Curuchet is beyond any doubt one of the most emblematic characters in the City Ushuaia. I met him about 10 years ago. We arrived in Ushuaia with the old and famous outdoors magazine called Aire y sol and we were amazed to see him surrounded by so many dogs. A simple man who found his place in the world and especially his mission on it, which he wants to share and teach to all those who visit this region. A great man, indeed. | |

Valle de Lobos
Ruta 3 Km 3021 (9410) Ushuaia - Tierra del Fuego - Argentina
Cel: 15-612319 / 6383


Rates and fees must be requested from each operator.
Interpatagonia does not provide this kind of information.