Chaitén / Futaleufú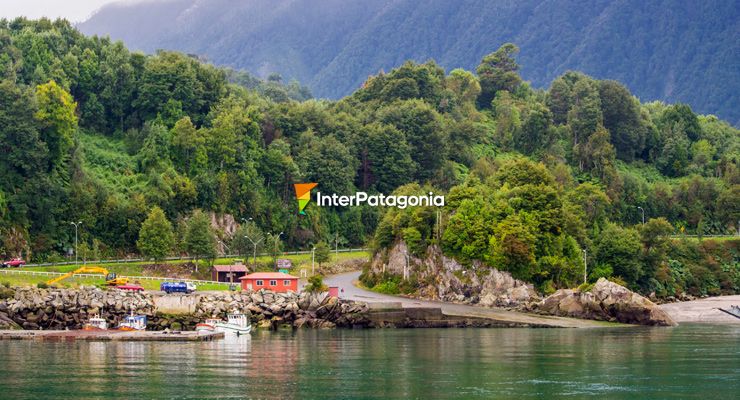 Lying on the shores of the sea and surrounded by mountains,
Chaitén
is a town with spacious lots and broad avenues that has come to be well-known for its privileged tourist attractions. Its vivid native forests, the inauguration of the Southern Road and the ferry joining it with
Puerto Montt
and Chiloé Island through the sea have changed its quiet provincial lifestyle.
The Chaitén Volcano woke up in May 2008 after a long distant volcanic history. Sand and ash landslides, tremors, incandescent material emissions and the outflow of the Blanco River forced the local denizens to leave their homes. The evacuation was complete and fast. Chaitén and
Futaleufú
had to undergo the eruption each to a different extent. The event did not cause any victims as a result of the prompt action taken by the Chilean authorities.
The geomorphic alterations and the fear of new eruptions have prevailed for a while. In consequence, the government has resolved to raise the city in a new location. Mechanisms to repopulate the northern area of the city in order to preserve human life, as well as public and private assets, have been studied for years. A brand-new Chaitén developed slowly with the work of the citizens themselves. It was more contemporary, with paved streets and basic services.
Tourists admired its natural resources once again. The enthusiasm for hiking, fishing and rafting have contributed to other motivations to see the surroundings. The new facilities both at the Amarillo Hot Springs, lying just 26 kilometers away, and Pumalín Park have encouraged visitors to come along. The rudimentary hot spring pools with sulfurous waters immersed inside the forest continued to be a huge attraction. Pumalín Reserve has consolidated its preservation spirit and provided spaces for camping, wildlife observation and hiking along its trails to see its creeks and cascades.
Futaleufú, Santa Bárbara, Puerto Cárdenas and Santa Lucía are neighboring districts. They are related to accommodation development, especially in the summer, when the number of tourists increases. The ferries still land on its shores and a more modern airport is being built. Everything comes back at Chaitén.