De Maquinarias y Maquinitas
While staying at Copahue, visitors may visit two sites which have made this region famous: Las Maquinarias and Las Maquinitas. Ideal to go for a walk around the outskirts of town.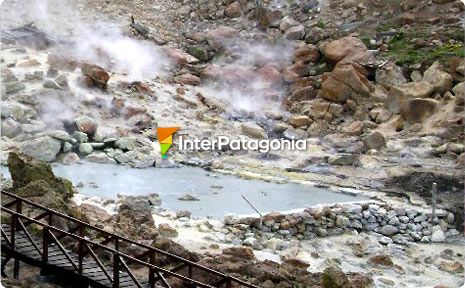 While staying at Copahue, visitors may visit two sites which have made this region famous: Las Maquinarias and Las Maquinitas, which stand for "the machinery" and "the little machines", respectively, in Spanish. Their names respond to the noise produced by water steam when it fights to reach the surface through the rocks.
The Copahue Volcano is alive, beyond the fact that only water steam and mineral gases such as sulfur come out of its mouth and spread the aroma around the area. The hot springs located in the surroundings are part of vulcanization processes and they are related to these hot water steams emerging from the core of the earth to the surface through cracks: this phenomenon is known as "fumarole".
Las Maquinarias
and
Las Maquinitas
are a clear example of this volcanic phenomenon. They may be easily reached from
Copahue
, as both hot spring locations lie within 10 kilometers from this tourist village.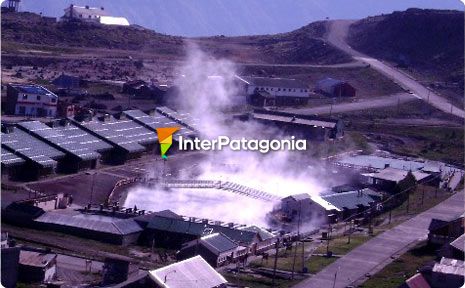 Towards Las Maquinitas
Many visitors set out on foot from Copahue following a main road until a detour leads them to the hot spring pools known as
Las Maquinitas
.
The temperatures of these hot spring waters surpass 30° C and in some cases they almost reach 50º C. Therefore, qualified staff is always present at the pools to provide assistance and avoid any inconvenience.
A wooden footbridge borders the pools and the sulfur vapors vanish in the air as people enjoy the mineral benefits of these waters and relax.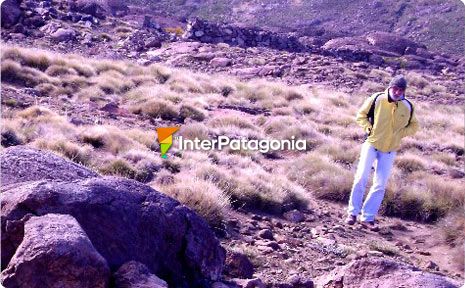 The Largest in the Family
As we followed the road towards
Caviahue
, we came to another detour that led us to an abandoned military area. In the winter and the fall, this area is covered up by snow and various sulfur gas and steam fumaroles appear at first sight. There is also a small light blue lagoon after which
Las Maquinarias
is named.
Whoever looks inside will watch small openings, plenty of air holes and several fumaroles of singular importance. Here the water steam and mineral gases are so abundant that we start breathing them before we can even notice.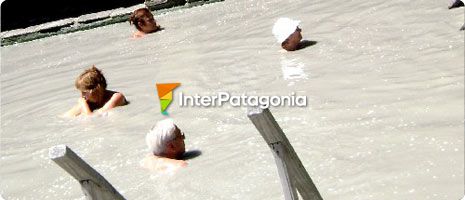 According to experts,
Las Maquinarias
is the only active thermal zone that has not been exploited yet. Here, some regular visitors have built small compartments to enjoy the hot spring baths more comfortably. However, the sulfur level in these waters is so high that the walls of these constructions have been practically petrified or destroyed as time went by.
Las Maquinarias and Las Maquinitas are ideal to cure skin diseases. They feature the necessary medical properties to create therapeutic results. Visitors just need to be well-informed about how these baths should be had.
Pablo Etchevers
Tour Kind: Contemplative
The doctors at the Termas de Copahue hot spring resort will explain all the advantages and disadvantages of hot spring baths to visitors. They just need to ask and be properly informed so that they only spend pleasant moments here.