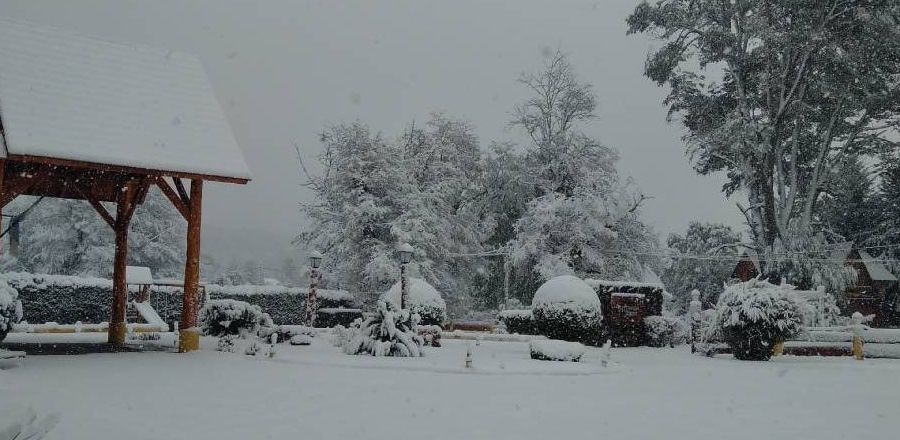 Maiten Escondido Hostería
3-star Hostelries
Orion 275, Villa La Angostura, Neuquén, Argentina

Phone: +54 294-4488364 Mobile: +54 9 11 30210350
We also offer the following services:

* Personalized attention.
* Regional Breakfast.
*Confectionery.
* Restaurant (capacity 60 people).
* Air-conditioned environment (air-heaters).
*White clothes.
* Towels and robes for the hot springs.
* Swimming pool with solarium.
*Free parking
* Medical assistance service.
* Room service 24 hours.
Services
Satellite TV
Breakfast
Housekeeping
Room Service
Free Wi-Fi
Outside heated swimming-pool
Tourist information
Restaurant
Check in: 2:00 pm
Check out: 12:00 pm
Location
Guest rating
"UNA ESTAFA"
Opinión escrita en enero 2020
Reservamos 2 noches con cena. 30/12 y 31/12. Cuando llegamos el 30, después de pagar, nos dijeron que el 31 en lugar de cena había almuerzo (siendo que habíamos reservado ahí exclusivamente por tener...
Read full review
"Lo mejor precio/calidad/amabilidad"
Opinión escrita en diciembre 2019
Es un pequeño hotel con 15 habitaciones, te conviene sacar media pensiòn, es abundante y exquisita. El personal de 10 empezando por su encargada la Sra. Ninfa, muy sencillo, pero lo que pedis o ves...
Read full review
"Nuestra casa en vla"
Opinión escrita en noviembre 2019
Es un lugar muy lindo donde te tratan excelente!! Es tranquilo y limpio. A seiscientos metros de la ruta.Por lo que es recomendable ir en auto. Aunque en la primera de las oportunidades que nos...
Read full review

Write a review
Read all reviews