THE BEST INFORMATION FOR DEMANDING PALATES
White Varieties
Located in the southern end of the American continent, Patagonia meets several natural conditions and characteristics ideal for growing vineyards.Pure air, clear skies and endless silences are only interrupted by the whispers of the winds that cross the area from the Andes Mountain Range to the Atlantic Ocean, carrying the mysterious aromas of the bushes and the wild berries.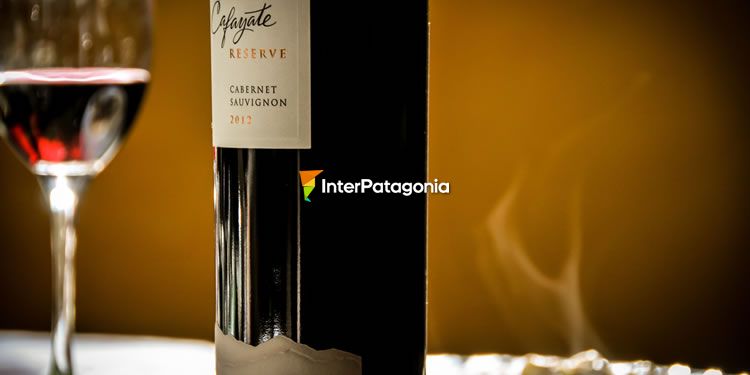 Torrontés
Of doubtful origin, it is thought to come from the Mediterranean. Related to the muscatels, at present it is grown in the Iberian Peninsula and in Argentina, where without any doubts it has given the best exponents as a varietal.Just like Malbec, Torrontés has become the white vine emblematic of Argentina, representing us in the international market. With a very particular aromatic intensity, where fruit such as peach and flowers such as rose or jasmine prevail, it has been excellently developed in Salta, Mendoza and Río Negro.The best virtue of Torrontés is the combination of voluptuous and shrouding notes with a pleasant freshness and a frank and lengthy finish. The balance between its acidity and the fruit makes it taste as a sweet wine, but it is not. Even if good results are being obtained when it is made as a sweet wine. It is not for indecisive minds. Either you like it or not. It does not admit a happy medium.
Pedro Ximénes
This is a vine from warm areas. It has the taste of Southern Spain. The legend sets its origin in the Canary Islands, from where it would have traveled to the Rhine to be returned to Spain the luggage of a soldier from Charles V's navy, called Pedro Siemens, Pedro Ximen or Pedro Ximénez. Afterwards, it would be successfully implanted in Jerez and would spread all through the southern area of the peninsula. Whatever its origin, in the XVII and XVIII centuries, the Pedro Ximénez was the most preferred variety in Andalucía.Nowadays, this is one of the most important white varieties in Argentina, where it is known as Pedro Jiménez and is used to make wines similar to those made in Jerez. It is also present in Chile, where it is used for the making of pisco.
Semillón
This variety has the great virtue, in common with the Riesling, of getting notably rotten. Under certain conditions of heat and humidity, a fungus (Botrytis cinerea) softens the grape skin allowing it to dehydrate and the sugar contained by the grain to concentrate, to produce a sweet creamy wine.These are the characteristics of one of the most prestigious and expensive wines in the world, such as the Sauternes. Outside France, its origin site, it has only reproduced obtaining a good level of quality in Australia, where some of these varietals may age for years.In Argentina, it occupies an important place, as regards crops surface. But in its varietal form, there are only two regions where it is expressed with quality levels, the Valle de Uco in Mendoza and the Alto valle de Río Negro. The obtained wines are dry and complex with interesting honey notes.
Sauvignon Blanc
It is the main white grape from Burdeos and the la Loira Valley, in France. It has adapted very well to different viticultural regions in the world, such as the Northeast of Italy, Chile, the coast valleys of California and Australia. However, the Sauvignon Blanc varietals made in New Zealand outstand worldwide.It offers itself with herbal and citric aroma, sometimes with smoked tones or a certain wild itch, passing by the thickest and most complex vines according to their place of origin.In Argentina it has gained itself a significant place among the fine white wines with a promising future.
Chenin Blanc
Also known as pineau, pineau de la Loire o pineau d'Anjou. This is a white grape that gives origin to foamy, semi-dry, vigorous table wines and, especially, to superb spirituous wines, made from late vintages, with a strong concentration of sugar. As a result of its early sprouting, it is exposed to spring frosts and, when it does not get enough sunshine, it may reach an excessive acidity. But such acidity, which affects young wines negatively, may sustain the wine by providing good longevity.In Anjou, its motherland, the Layon River, which empties into the Loira, has opened a deep depression thus creating dry and large slopes, perfectly exposed to sunshine and under much protection at the same time, where the chenin blanc ripens perfectly.Vine growers choose chalky soils for its cultivation, especially those called touffeau en Touraine , gypseous soils that affects the wine aroma. This may be reminiscent of apricot, lemon, acacia honey and even mold. This is an aroma whose purity is not surprising, as it happens with the sauvignon blanc or the riesling, but it incites curiosity.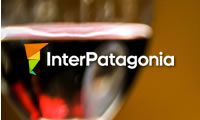 What dishes match this wine ?
It is hard to think about a delicious dish without a nice glass of wine to go with it. But what white wine should we combine with such and such a dish? One first step would be to discover what wines we like. This way, we will have gone a long way towards the perfect combination.In general, dominant flavors are sweet, salty, sour and acid, and they are present both in food and in wines. Therefore, correspondence is very direct.- Sweet wine with sweet dishes.- Sour dishes with acid wines.- Spicy dishes or dishes with a sour touch with wines rich in tannins.- Salty dishes with acid wines.Of course, there are exceptions to these rules. But they are quite good to start with.
Ideal Matches for White Wines: Here we mention a series of basic recommendations that will enable you to begin to understand what goes with what.
Chardonnay (dry, medium to large body):Enjoy it with chicken, veal, pork, rabbit, strong fish and pasta with white sauces made with cream, butter and mushrooms.
Sauvignon Blanc (dry, light to medium body):This is the favourite choice to accompany appetizers and seafood. It goes well with pasta, curry, spicy sauces, legumes, salads, dishes made with olive oil, tomato pulp and goat cheese.
Gewürztraminer (semisweet, light to medium body): A good companion for fruit salad and strongly spiced dishes, such as Chinese, Mexican or Indian specialties.
Riesling (semisweet, light to medium body):Ideal for crab meat, appetizers, salads and pork
Semillón (dry, medium body): Recommended to accompany grilled fish and pasta with creamy sauces.
Late Harvest or Sauternes (sweet, medium to complex body):This is the wine used to accompany desserts and strong cheese, such as roquefort or blue cheese.