THE BEST INFORMATION FOR DEMANDING PALATES
Red Varieties
Located in the southern end of the American continent, Patagonia meets several natural conditions and characteristics ideal for growing vineyards. Pure air, clear skies and endless silences are only interrupted by the whispers of the winds that cross the area from the Andes Mountain Range to the Atlantic Ocean, carrying the mysterious aromas of the bushes and the wild berries.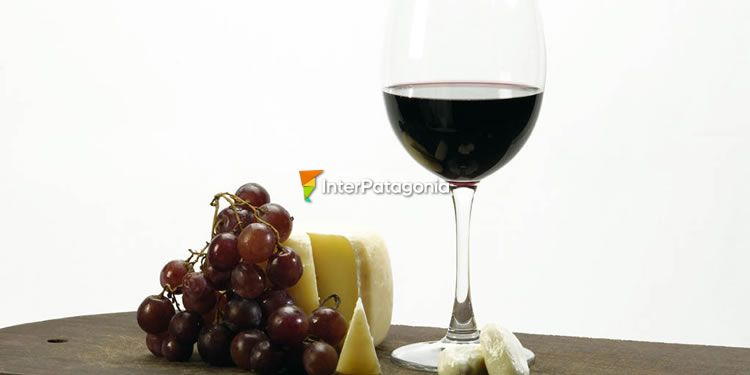 Malbec
Coming from the Southwest of France, it is the red variety that has experienced the best adaption to Argentinian soil, providing exceptional wines. Of intense aroma, very concentrated color purple and pleasant taste. Without any doubt, Argentina produces the best Malbec specimens in the world. Made as light and young red wines, with fresh fruity aroma or like red wines with body with great storage capacity, where the aroma of cooked berries outstands; it is grown in all the winemaking areas in the country, providing the best samples in the province of Mendoza in the regions of Luján de Cuyo and Maipú. With Malbec as a standard and emblematic variety, Argentinian cellars manage a significant growth in the international market and gain a position among the best wines in the world.
Merlot
This variety from the Southwest of France is the second most traditional and significant vine of the greatest Bordeaux wines. As a varietal, it provides a rapid evolution wine, with fresh and fruity aromas with a highly elegant body. Related with the Cabernet Sauvignon in different proportions according to the area, it acquires a great potential of aging, just like the classical Pomerol and Saint Emilion wines. It has adapted very well in different parts of the world. In Argentina, we find excellent Merlot varietals, among which the ones from the Province of Río Negro stand out, in their young or fruity version or with the delicate contribution of oak.
Syrah
Of French origin, it is mainly found in the Rodano Valley and is part of great blended wines, such as L´Hermitage, Chateauneuf du Pape or Cote Rotie. They provide very vigorous, solid wines, rich in tannins and of long conservation. Therefore, the fact that they are aged in wooden casks and then in the bottle make them most becoming. Their aromas are intense and they remind us of berries, spices and leather. Just like Malbec in Argentina, the Syrah or Shiraz has adapted quite well to the Australian soil, living excellent varietal and bivarietal wines (blend with Cabernet Sauvignon). In Argentina, this variety offers a promising future in the Province of San Juan.
Pinot Noir
It is the red vine per excellence of the La Bourgogne wines; and at the same time it is one of the three grapes allowed for the making of Champagne. For this reason, it must be fermented as a white wine, that is to say, the grape must be crushed immediately after the vintage, so that the pulp does not get dyed with the color of the skin. It produces light wines which color is not much intense, with fruit and floral aromas. Its impressive pass through the mouth offers elegance with very pleasant taste and shrouding body. This variety requires much care as its skin is very thin, which makes it fragile to certain diseases and does not adapt to all kinds of weather. The Pinot Noir is exclusively developed in cold weather and in Argentina it presents its main exponents in the Alto Valle de Río Negro.
Cabernet Sauvignon
Historically associated with the grand Bordeaux wines, it is the most widely recognized red variety in the world. This is due to the particular adaptation of this vine in different wine-making regions, without losing its typicality or its essence. It produces a wine rich in tannin and color that blends with other less tannic varieties, such as Merlot or Cabernet Franc. These young wines are rough and hard. For this reason, it will be better for them to be aged in oak or in the bottle to tame their consistent structure. In Argentina, this variety is grown from Salta to Río Negro and provides powerful wines, with pleasant aromas and notes that remind us of berries, green peppers and spices.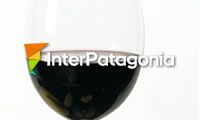 What dishes match this wine ?
It is hard to think about a delicious dish without a nice glass of wine to go with it. But what red wine should we combine with such and such a dish? One first step would be to discover what wines we like. This way, we will have gone a long way towards the perfect combination. In general, dominant flavors are sweet, salty, sour and acid, and they are present both in food and in wines. Therefore, correspondence is very direct. - Sweet wine with sweet dishes. - Sour dishes with acid wines. - Spicy dishes or dishes with a sour touch with wines rich in tannins. - Salty dishes with acid wines. Of course, there are exceptions to these rules. But they are quite good to start with.
Ideal Matches for Red Wines: Here we mention a series of basic recommendations that will enable you to begin to understand what goes with what.
Cabernet Sauvignon (dry, medium to large body and stressed tannins): This is a mandatory wine for asados, lamb, pork, duck, game meat and cheese.
Merlot (dry, medium to large body, with less rough tannins): It is also a good alley for red meats, lamb, pork, duck, cheese, stews, pizza and a wide range of pasta kinds.
Syrah or Shiraz (medium to large body): It is perfect for beef steaks with tomato sauce, spicy dishes, veal and grilled duck.
Pinot Noir (dry, light to medium body):This is the red wines' "white" wine. Good for lamb, turkey, soft meat, rabbit, semycreamy cheese and sushi.
Rosé (variable degree of sweetness): It is served with smoked fish or meat, quiche, pork and ham. It also goes with Mexican and Thai food.