Detailed Information about Whales in Patagonia
Something to Remember
"Everyday the whales teach us something new and the experience of watching them is spiritually wonderful. Whenever I watch a right whale, I feel small and this makes me think about those who believe that man is the center of the universe, when in fact we are just a minute part of Nature", are usually the words used by the guides to welcome groups who wish to watch the whales. There is no doubt that these words make up the ideal preface before each boat gets out to the violet sea waters near small Puerto Pirámides.
The most longed-for moment comes when, once at sea, somebody shouts "there they are". Those three words are enough for all spectators to start applauding the show performed by these great mammals.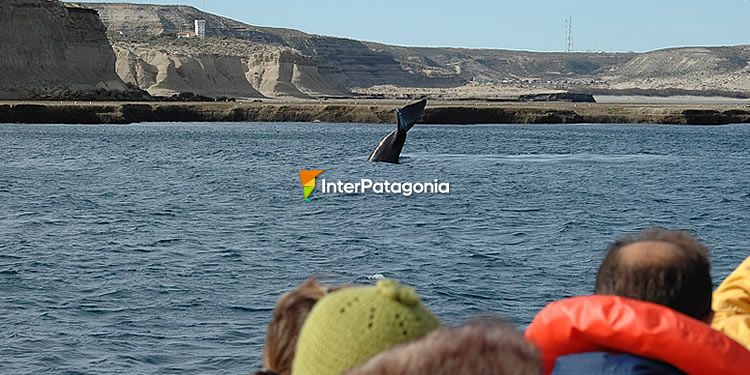 It is hard to put it into words. It has to be experienced. I had the chance to watch them more than once and the act they present before us is never the same but it is always amazing.
Visitors have to see them in action, understand how they got here, appreciate the costumes and make up, watch them follow the script of their tails and jumps or even understand their improvisations when they come close without anybody realizing they are just a few centimeters away.
Therefore, we should applaud every act they perform, as they certainly are performers who make use of the gift nature has given them. It is known for sure: they have not been in aquariums or oceanariums and the only world they know is this one, where they struggle for survival everyday and to preserve the species from natural enemies, among which, unfortunately, man is included. They have always done this and they will always do.
I cannot continue writing now. I feel deeply moved. It happens to me whenever I talk about them.