Puerto Pirámides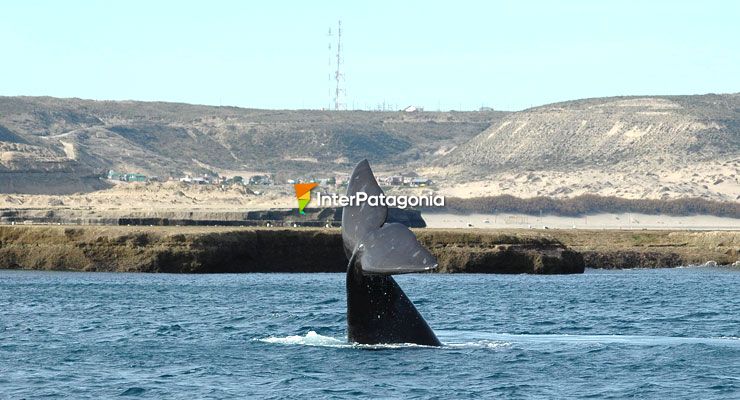 Puerto Pirámides
is nestled in the
Valdés Peninsula
, located in the northeastern end of the Province of Chubut. This nook of the Patagonian steppe makes contrast with the waters of the Atlantic hitting on the shore cliffs.
The Valdés Peninsula, declared World Natural Heritage in 1999, is a narrow strip of land of 35 kilometers of length, arid soil and the deepest salt deposits in South America. Its ecologic features are the right scenery for singular sea wildlife richness which is famous all round the world.
This is the place the
southern right whale
chooses to breed and give birth. Every year, from June to December, these incredible animals may be watched as they perform a unique show. In turn, the orcas usually arrive at these beaches between February and May, and the dolphins may be admired all through the year.
At these natural paradise on Earth, 27 kilometers from the Carlos Ameghino Isthmus, lies Puerto Pirámides, a sea town with transparent waters and wild sceneries. Its softly undulating beaches are protected by cliffs resembing pyramids, which explains the origin of its name. A great amount of fossilized invertebrates, dating back to 9 million years ago, were found in these formations.
Puerto Pirámides is the only steady settlement in the peninsula. It welcomes thousands of tourists every year to show its most important natural monument: the southern right whale. It is furnished with the necessary infrastructure to accommodate all visitors in search for adventure and contact with nature. In addition to whale-watching, sports such as scuba diving, windsurfing, sailing, sport fishing, hiking, mountain biking and sandboarding may be practiced here.
The weather is dry. Rainfalls barely reach 200 millimiters per year. In the winter, temperatures reach 15º C, which drop to -10º C at night. Instead, in the spring and the summer, temperatures range between 20 and 40º C, whereas fresh nights can vary from 20 to 25º C.
There are daily flights to
Puerto Madryn
and there is a direct shuttle to Puerto Pirámides from there. By land, National Route 3 joins this city with
Buenos Aires
.
As it is inside a protected area, an access rate must be paid to enter the city.