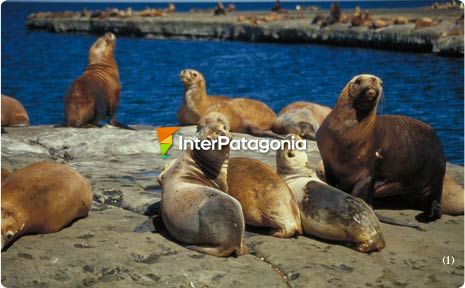 This area protects one of the most outstanding South American sea lion colony and breeding place on the Valdés Peninsula.
Years ago, the present Puerto Pirámides Provincial Reserve used to be the scene of shooting practices for the Argentinian Navy. As a result, several local cliffs fell down to pieces. This represented a serious danger for the sea lion colony that dwelled in the region. Fortunately, hunting permits were banned over 20 years ago and the colony slowly began to recover. It succeeded in spreading around, developing and breeding. Today, the reserve represents the ideal habitat for 20,000 specimens of South American sea lions and it is one of the most visited sites in the Province of Chubut.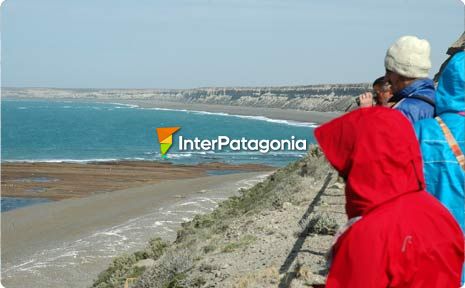 We did not waste any more time and headed to this site in order to admire the behavior and lifestyle of these large beautiful animals. Once we got to Puerto Pirámides, we could observe the sea lions and their offspring from a spacious rock platform lying several meters above the colony. In spite of the distance, we were delighted by the interaction among them. We could even witness the moment when they were trying to catch their prey: a penguin.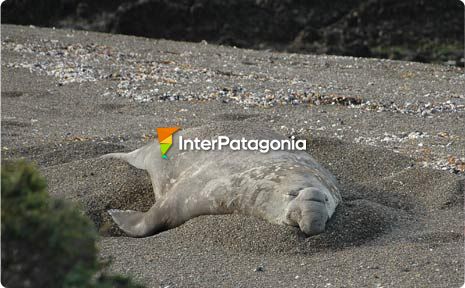 In general, the females are easily made out because their fur is golden brown and they are one third smaller than the males. On the other hand, the males are clearly identified by their mane or bulging neck and by their dark brown fur. There we stood still, just watching nature. It is true that sea lions are not alone. Depending on the season, the right south whales visit the cliff area. The steppe section of the peninsula is dwelled by
choiques
and
guanacos
. Foxes,
piches
, skunks and elegant crested tinamous. The sea gulls, petrels and pigeons also make up this wonderful natural environment that move visitors to fall in love with it.