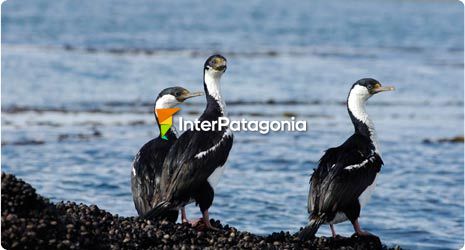 This area was created with the aim of protecting sea and shore bird species dwelling on the island.
800 meters away from the shores of San José Gulf, exactly on Carlos Ameghino Isthmus, there lies the so-called
Isla de los Pájaros Provincial Reserve
. Its name stands for Birds' Island and it is dwelled by a wide range of sea birds year round. We went there to tour around the area and get to see one of the most emblematic spots in southern Argentina. No sooner had we got to this location than we learned that Fort San José -founded by Juan de la Piedra in 1779 and destroyed by the Native Americans in 1810- was located in the same venue. We should also mention the deep quietness of the waters and the tide amplitude in the area. The hide and low tides may be well distinguished. This joins the island to the continent when the sea withdraws and a small narrow path emerges from the sea bed. According to our guide, access to the island used to be permitted in the past, though today it is forbidden due to the huge damage caused to the habitat. The most surprising feature was revealed as we toured around the interpretation center, which has a glass dome with a powerful telescope that clearly shows the two gulfs: Nuevo and San José.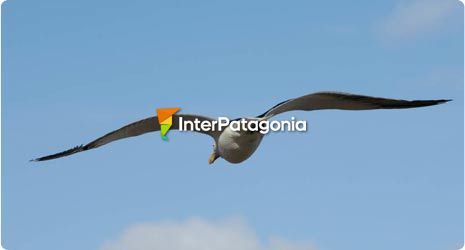 It is also possible to see the great diversity of wildlife on the peninsula. We saw various sea birds that inhabit the island in the spring and summer. According to what we heard, in the winter it is common to see the arrival of whales and flocks of flamingoes. The low tide uncovers sandbanks dwelled by several water species such as small birds, octopus, crabs, anemones and starfish, as well as by countless seaweeds. Numerous specimens of birds make their nests on the island every year, mainly sea kelp gulls, neotropic cormorants and terns. Birds' Island is one of the must visit sites in southern Argentina. It represents a unique experience of contact with nature.