Castro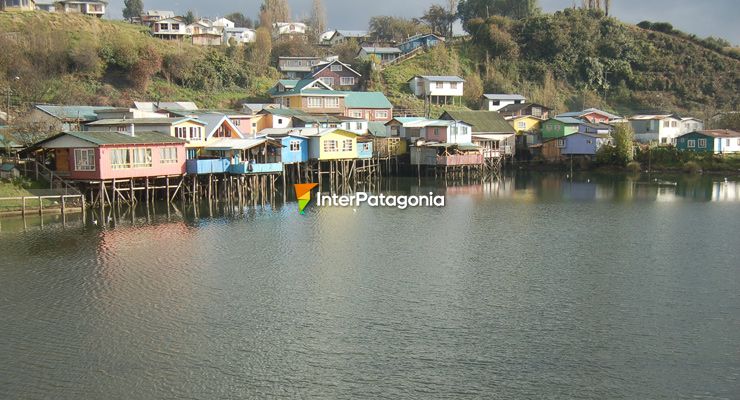 The City of Castro is located in the middle of Chiloé Island, on its eastern shore, in the Province of Chiloé, a part of the Tenth Chilean Region, known as the Lake District.
The Great Island of Chiloé may be reached by car through the Southern Panamerican Road up to Puerto Montt and then by ferry across the Channel of Chacao, from the continent onto the island.
The city is nestled on a sandspit formed between the estuary of the Gamboa River and the Ten-tén marshlands. One important feature about Castro is its architecture, based on the construction of houses on wooden stilts on the seashore. These constructions are called palafitos and they create an unmistakable colorful postcard.
The main activity in Castro is fishing, completed with agriculture, whose production is aimed at local consumption and is developed on the Rilán Peninsula. Furthermore, timber is produced in the area, which represents a major boost for the economy of the city.
Towards the East of Castro, lying between the Ancud and the Corcovado Gulfs, there are countless islands of various sizes, such as Caucahué, Buta-Chauques, Meulin, Quenac, Cahuache, Quinchao, Lemui, Quehui, Chulin, Apiao, Chaulinec, Talcau, Tranqui, Cailin, Laitec, Coldita and San Pedro, to name a few.
The District of Castro has four churches that have been declared World Heritage by UNESCO, namely: Castro, Rilán, Nercón and Chelín. The City of Castro also features several museums and the Municipal Park, where various festivities and markets are held. Wonderful views of the locality may be caught from Mount Millantuy, where there is a monument of the Virgin Mary.