Alto Palena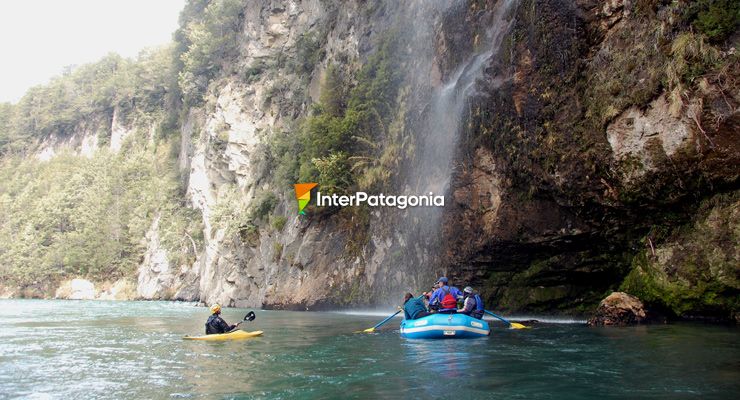 Alto Palena
is nestled in an ample valley and offers a wide range of tourist activities related to its lush nature: a diversity of sceneries related to the mountain topography and the climatic transition.
In Chilean Patagonia, Alto Palena is the southernmost commune in the Lake District, lying 1,350 km to the South of
Santiago
. It is part of the Palena-Queulat basin, an unexplored territory composed of extremely green forests and the purest waters.
Alto Palena is reached following the Southern Road.
Puerto Montt
stands 360 kilometers to the North and
Coyhaique
is located 403 kilometers to the South, joined to Villa Santa Lucía. It may also be reached by plane as there is a local airport. Public and private vehicles arrive in this area through the International pass called Río Encuentro (Argentina).
There are basic services such as post office, hospital for emergencies, COPEC gas station and the Carabiniers of Chile. It offers countless tourist packages to tour around its rivers and lakes on horseback, hiking or enjoying river rafting or sport fishing, either in the surroundings or at Puerto Ramírez and Puerto Piedra.
Countless trails open up for tours on horseback. The upper valleys of the Tigre and El Azul Rivers are crossed up to Lake Palena. Other trails connect this area with Lago Verde and La Tapera.
Recreational fishing has favorable zones in the basins of the Palena and Yelcho Rivers to catch unique specimens of brown and rainbow trout and salmons from the Pacific. Puerto Ramírez is the center of several fishing circuits known worldwide.
Agricultural tourism has experienced a remarkable development in Alto Palena. It is possible to stay at country houses and to practice rural tasks such as saddling horses, watching the process of making cheese or branding animals.
The Palena River is completely navigable but in this area of the basin only adventure exploration on small watercrafts is allowed. Outings on rafts and kayaks with professional guides let visitors get deep into almost unknown areas in the mountain range.
The calendar of Alto Palena includes two popular festivals that attract many visitors. One of them is the anniversary of town, in February. The celebrations include the traditional rodeo as a preparation for the national competition. Visitors may purchase handicrafts and enjoy sport contests, river rafting, horseback rides, etc. One of the most eagerly awaited events is the election of the commune queen.
A folkloric festival is celebrated in November, when the local dwellers present demonstrations of food and typical games.
The Commune of Palena has not been directly affected by the Chaitén Volcano. Its rivers, forests and mountains overcame the volcanic ashes in a short time.
Like a local saying goes: Alto Palena, a territory to discover.