Puerto Aysén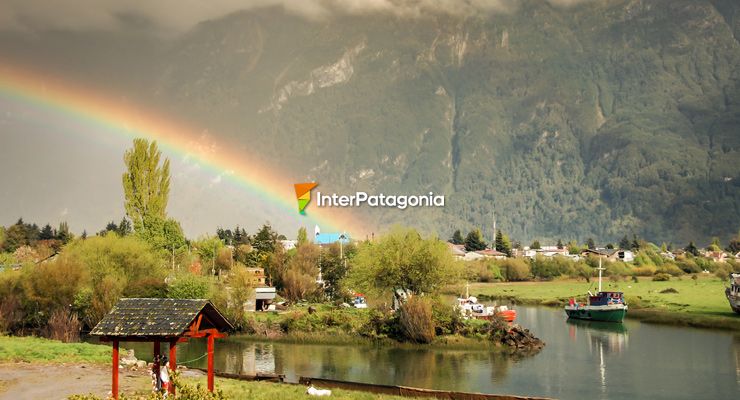 The XI Region in Chilean Patagonia presents an unmistakable geography. Glaciation imprinted its mark with the movement of layers, glacial erosion in valleys, and water penetration originating channels and fjiords.
And in the surroundings of
Puerto Aysén
there is a chain of fjords and channels mingled with snow-capped peaks. The exhuberant landscape is the central attraction in this trip around Patagonia.
Puerto Aisén has some 20.000 inhabitants, and is close to Parque Nacional Laguna San Rafael, one of the places you must visit when you come to Chile, where you will see glacier San Rafael, the one above sea level closest to the equator.
The Camino Longitudinal Austral travels through all the region of Aysén from Chaitén to Villa O´Higgins passing by innumerable places of natural ecological beauty.
The weather varies, and even when the temperature descends to 0º in winter you can do outdoors activities. The hydric system comprehends six watersheds: Palena, Cisnes, Aisén, Baker, Bravo and Pascua, rivers supplied by numerous lakes and ponds that turn the region of Aysén into a fishing paradise.