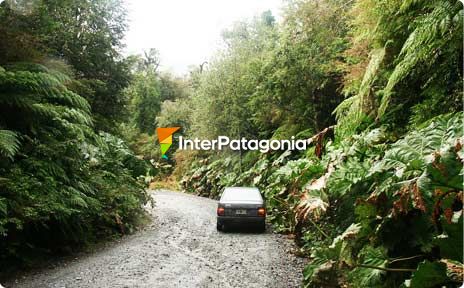 The Queulat National Park encloses many natural wonders, including a rainforest still unexplored.
We took the Southern Road towards the Puyuhuapi hot springs and, after having traveled over 160 kilometers, we entered the Queulat National Park, located to the North of Lake Risopatrón, in the community of Puerto Cisnes. This protected area, whose Araucarian name means "far-away lands", spreads along the shores of the Ventisquero Inlet and occupies 154,093 hectares which preserve a lush local wildlife.
Still under construction, the road gets deep into a park where most territories are still unexplored. It is the only park in Chile with this characteristics that may be toured by car. Not even the cloudy sky and the persistent drizzle would deprive the forest of its greenness. Amidst rocky slopes and deep valleys, the Queulat concentrates most of the temperate forests. Also known as "evergreen forests", they display beautiful
coigües
,
tepas
,
mañios
, cinnamon trees and
tepús
, as well as huge
nalcas
, which stand out over the vegetation. Likewise, they are the habitat for
pudúes
, guignas, black-bodied woodpeckers,
caiquenes
, black-necked swans,
coipos
,
chucaos
and kingfishers, to mention a few of them.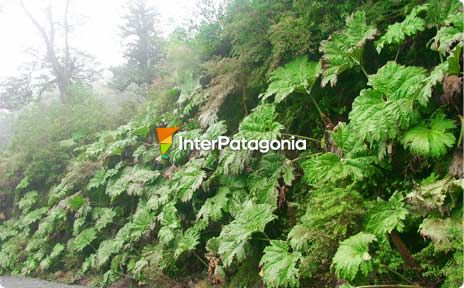 We passed by the El Conde Fall and continued until we found the park ranger house, which indicates a detour towards the Colgante Glacier. As a sample of the glaciation phenomenon which took place thousands of years ago, this glacier is located 7,800 m.a.s.l. It was discovered in 1875 by Captain Enrique Simpson. According to his notes, the glacier would reach a distance of 100 from the sea coast in those days and it was an ideal area to be used as a site to anchor the boats.
We did not have enough time to visit the Padre García Fall and the Los Pumas Lagoon in the area of the Queulat slope, which is a real staircase in the mount, among other attractions in the park. But we left leafy Queulat behind and continued our way to the Puyuhuapi hot springs, on the West bank of the Ventisquero Inlet.