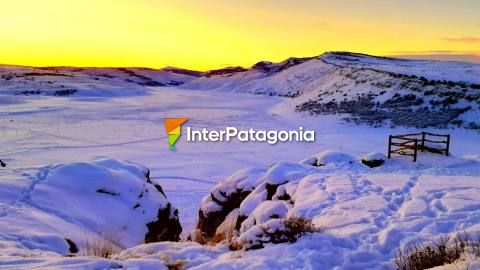 A huge lenga forest is the surrounding scene for this small ski resort where temperatures ensure a long season to enjoy its excellent infrastructure.
Valdelén Winter Sports Center lies just four kilometers away from downtown Río Turbio. It is nestled on Dorotea Mountain Range, Mina 1. It has a 100-hectare skiable surface and its powder snow is envied by many other ski centers.
Its main feature is its location amidst a thick lenga forest and formidable hills and ravines. Downhill and Nordic ski, as well as snowboarding are practiced along well-signaled trails. For safety matters, skiing is not allowed in the tree grove area.
One of its three trails has lighting and is open at night. This detail has turned this into the first lighted trail in South America.
One of the trails is 500 meters long and has a 19-degree slope. Its main quality is that it preserves the snow for a longer period and is used from April thru September every year.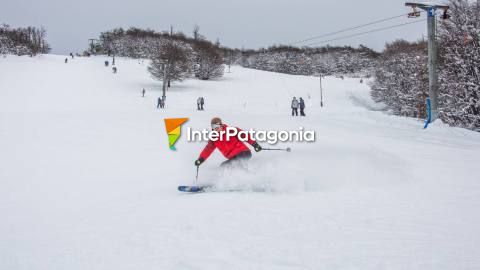 The other two trails have a 38-degree slope and they are 250 meters long. They are used by beginners and experts. Their maximum height is 850 meters and they feature powerful ski lifts and chairlifts that reach the summit.
In the high season, the ski resort welcomes many Argentinian and Chilean skiers that give privilege to the family atmosphere in the center, where everyone may enjoy this activity within spectacular surroundings and according to their expertise.
Even if ski is the main sport, there are also circuits for snowmobiles and sleds. Snowshoeing and photographic safaris are also available. The mountain massifs in Torres del Paine National Park in Chile may be appreciated from some locations inside the venue.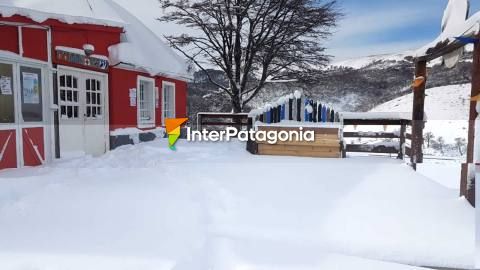 But this is not all. There are several coffee-shops all throughout the center and La Frontera Inn is located at the base. Not only does it provide accommodation but also a coffee-shop and restaurant. As time went by, children daycare services, instructors, equipment and snowmobile rental have also become available at the venue.
Ever since the Club Andino Río Turbio was founded as a result of the effort and intelligence of the old pioneers till this date, the early citizens have given way to youths who have settled down their private businesses and given new shape to the winter center.
The Provincial Snow Festival is held in August. It includes sport competitions, colorful folkloric festivals, theater performances and handicrafts markets.
Within a white environment of spectacular powder snow, amusement and adrenaline are guaranteed in a ski center where it is not necessary to make any artificial snow.
Contact:

Club Andino Río Turbio (CART)
Mina 1
Te: 54 2902 42 1900