Sarmiento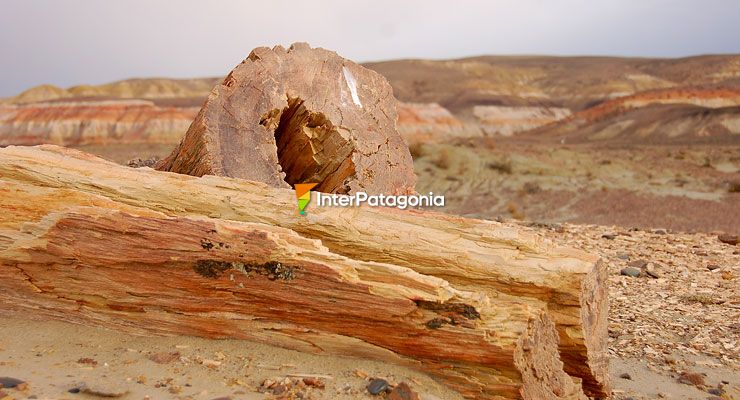 The plateaus that form the landscape of central Patagonia, together with groups of isolated sierras, a vegetation composed by shrubs of reduced thorny bushes, like the typical broom sedge, chañar and espinillo, where the only big trees that grow are inclined in the direction of the wind, all this compose the environment in
Sarmiento
.
You are in the middle of Central Patagonia, a wild landscape with a low population density, where the rivers that cross the continent from west to east are the only fresh water oasis in the surrounding aridity.
The valleys of these water courses like the river Senguer converge and flow to the lakes Colgué-Huapi and Musters, apt to practise nautic sports.
When you travel through José Ormaechea Petrified Forest you will have an incredible experience of what life has been in this place. Sarmiento and its neighbouring area possess testimonies that contribute to the knowledge of the evolution of life, that is to say, 120.000.000 years for Paleovertebrates, 65.000.000 years for our Petrified Forests, and 11.000 years for human presence in the region.