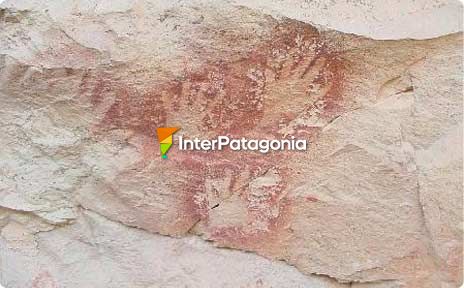 The natural eaves of painted hands is a site of high archeological value, where we find a record of the first dwellers of Patagonia.
Very close to the district of
Sarmiento
, this important archeological site lies in the source of a ravine that shelters an inhospitable and arid landscape, typical of the plateau. Today, that spot which used to be crossed by a river is just a deep narrow dry bed along which a thread of water flows in the rain season.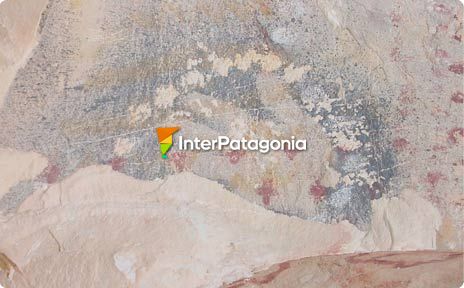 After a brief 2,500-meter hike, a natural eaves where there are vestiges of cave paintings is accessed. The value of this site is based on the variety of representations, on the fact that it is the northernmost point where the expansion of the negative style is presented, one of the seven artistic styles of the South, and also on its location in an area where the cultures of southern and northern Patagonia clash. The sequence, which is estimated to be about 5,000 years old, includes 5 groups of representations, namely: stencilled hands, carved footprints and negative hands with a halo, border patterns and fine carvings, and geometric miniatures.
It is important to remember that not only do these paintings have a high archeological value but they are also works of art related to the deep vital motivations that make up the essence of art.