| | |
| --- | --- |
| Estimated reading time: 1 min. | Karina Jozami Jorge González |
Lake Fagnano, named "Khami" by the Selk'nam people, which means "large waters". Here are some of the main features of this unbelievable water body.
The impressive image of Lake Fagnano stands out between the mountain and the wild high plateau. Its vibrant blue shades become choppy as the southern wind shapes waves that break on the shore.

From the cozy room at Kaiken Inn, we were beholding the uneasy mirror of the Fagnano. The West wind was blowing. The lake is so vast that one could imagine standing in front of the sea.


Lake Fagnano emerged from a glacier, it empties into the Strait of Magellan through the Azopardo River and it spreads along 110 kilometers, out of which, a small part crosses into Chile.

Its total surface is 645 square kilometers. Very accurately, the Selk'anm had given it the name of "Khami", which stands for "Large Waters". Afterwards, the colonists named it after one of the ten first Salesian monks sent by Juan Bosco to Argentina: Monsignor José Fagnano, who used to be the first apostolic manager of the region.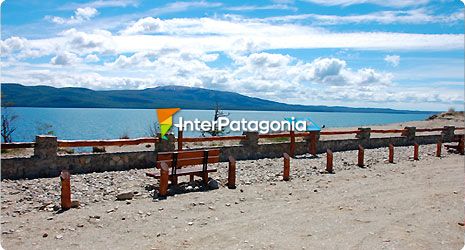 The weather was cloudy and there were neither fishermen nor boats at sight, though it is well known that not only does Lake Fagnano offer wonderful sceneries but also very good conditions for sport fishing.

In the distance, we spotted a seagull defying the cold gusts in its flight. It is also usual to watch albatross, petrels, shearwaters and geese flying over the waters. Neither the birds nor the humans can perceive one of the most singular features of the Fagnano: it slides five millimeters per year in a Western-Eastern direction. In geological magnitudes, this speed rate is compared to a racing car and the cause for this phenomenon is that this incredible mass of water lies on two tectonic plates. Furthermore, scientists have confirmed that its west bank is 50 centimeters higher than the east bank, but it does not overflow despite this difference in level, as if the water was being held in a huge slant bowl.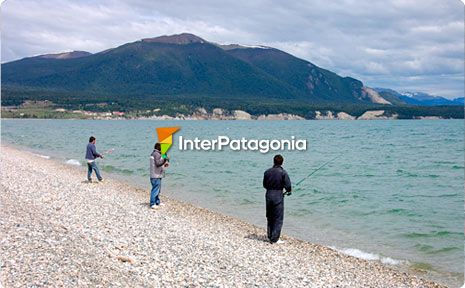 Particular and beautiful, Lake Fagnano is another natural wonder that turns Tierra del Fuego into a unique place.


Hostería Kaikén
Ruta 3 Km. 2958 (9420) Tolhuin - Tierra del Fuego - Argentina
Tel: +54 2901 49-2372 Cel: (02964) 15-615102








Late in 2007, the first stage of a tourist undertaking having the Fagnano as its main protagonist was completed. It will consist in a lake tour on a comfortable catamaran leaving from the Puerto Tolhuin pier, built exclusively to provide this service, and it will dock in at the picturesque spot called Bahía Torito.