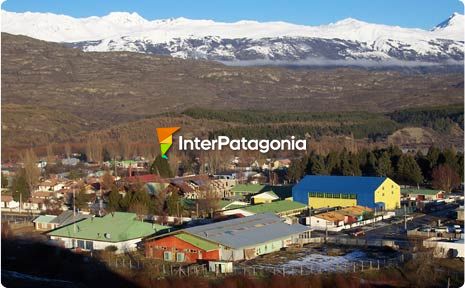 We toured the streets and the surroundings of this small city growing amidst the mountain range and the ice fields.
We were heading for
Cochrane
, on the southern end of our tour around the Lake General Carrera region. After leaving Puerto Bertrand, we bordered the beautiful Baker River. At times, the water course would get out of sight. We climbed the mountain to get to a vantage point from where we would behold the colors of the landscape. This geography is marked by the action of the glaciers which feed the rivers and give shape to the valleys. It is presided by the Patagonian mountain range and includes the Northern Ice Fields.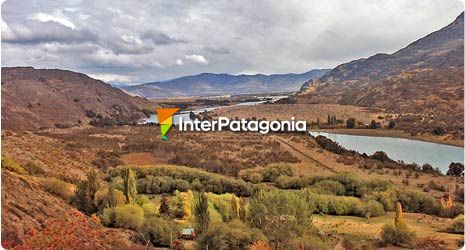 We passed by the joint of the Baker and the Nef Rivers. We left behind the Chacabuco Valley and entered the capital city of the county. Cochrane welcomed us with a silent cloudy afternoon. The small city lodges 4,000 inhabitants and was founded in 1954 under the name of Pueblo Nuevo. But its present designation refers to Lord Cochrane, a Scotsman who was the first Vice-Almirant in Chile and one of the founders of the National Navy. The origins of this town date back to the days of the
Sociedad Exploradora del Baker
, a company devoted to the colonization of these lands in order to use them for cattle-raising. The high summits and the green valleys, with some areas which have been planted with more trees, surround the hamlet and act as a shelter for two local species: the
huemul
and the condor.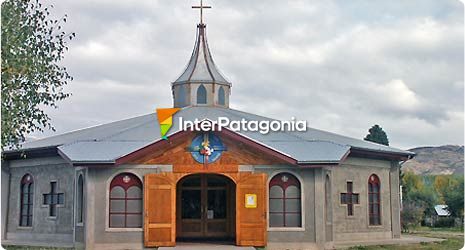 Before approaching the Tamango natural reserve in order to watch the local fauna, we went on a city tour. The wide shady streets border the main square, from where the city signpost may be spotted on the hill slope. We passed by the church and the town hall, located opposite the square, and we went on towards the city outskirts.

The Esmeralda Lagoon lies 6km from Cochrane. Its intense blue waters make contrast with the vegetation and the bulrushes growing on its shores. After crossing two bridges over the Saltos River, we got to some beautiful waterfalls. If we had traveled 36km more towards the Southeast, we would have accessed Mount San Lorenzo, which is 3,700 meters high and whose slopes lodge abundant vegetation. Finally, we set out towards the reserve located on the shores of Lake Cochrane. We were eager to watch the
huemules
- that fragile Patagonian endangered species.