| | |
| --- | --- |
| Estimated reading time: 1 min. | Karina Jozami Jorge González |
We toured around Plaza Huincul, which flourished in the arid and desolate scenery of the Neuquén plateau as a result of oil exploitation.
"Hill to rest" or "Plain hill" are the names the Mapuches have given to this area of the plateau in Neuquén. Lying at 104 kilometers of the capital of the province next to Cutral-Có, this city has flourished around the oil fields in the region and most of its attractions are related to this origin and to the desolate geography that hides its treasures underground.

Therefore, we started our tour at the hot spring well known as "La Curva" (the bend), which stands 6 kilometers away from the city. This place is accessed following National Route 22 towards Neuquén. Mineralized waters with therapeutic properties spring up in the venue, where various health and beauty treatments are provided. In addition to the hot spring benefits, visitors may also observe petrified logs, vestiges of the geological changes in the area.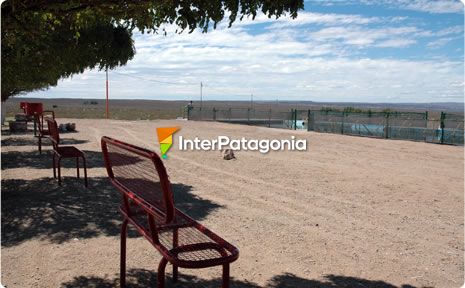 After enjoying the hot spring resort, we followed the road once again towards the city and turn North (to the right) at the roundabout in order to visit Pozo 1 (Well #1). It is in this area that almost everything started. On October 29, 1918, the first perforation was made out in search for oil. Pozo 1 tells the story of this activity and of the state refinery named YPF (Yacimientos Petrolíferos Fiscales) (Fiscal Oil Fields), presently owned by the private company Repsol YPF.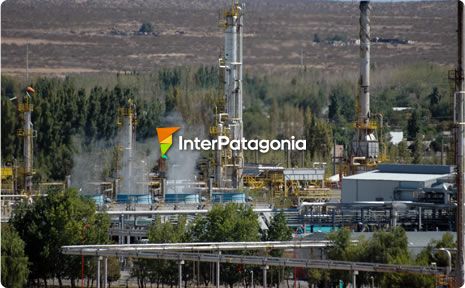 At this point, we took Rvo. Pedro Rotter Avenue to the West and reach Santa Teresita Chapel. This small temple featuring colonial style was built in 1935, when the first oil settlements began to give shape to the community of Huincul.

We continued along Rotter Avenue and towards the South into Azucena Maizani Avenue, we crossed Córdoba Avenue, which is National Route 22, and reached the Carmen Funes Museum. This is one of the most representative institutions at Huincul; it rescues the history of the legendary pioneer known as "la Pasto Verde" (the green grass), but it especially displays a very valuable paleontologic heritage known all round the world.

After visiting and appreciating the findings shown at the museum about the pre-historical past of Patagonia, we can understand why the main natural richness of this city of Neuquén lies beneath the ground.

Municipalidad
Av del Trabajo 690 (8322/8318) Cutral-Có Plaza Huincul - Neuquén - Argentina
Tel: +54 299 496-1037