Futrono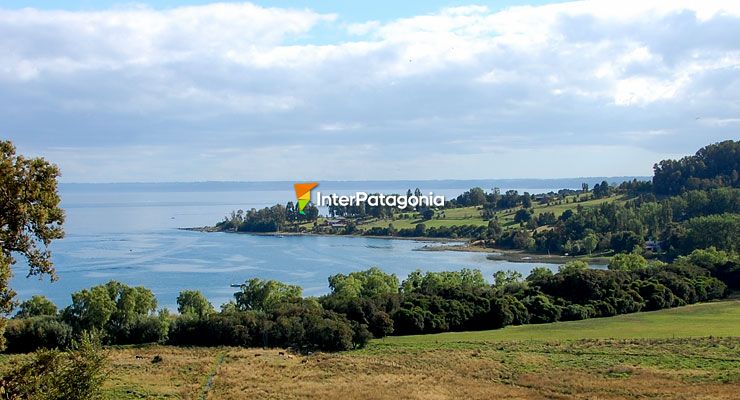 Located on the northern shore of Lake Ranco,
Futrono
mingles the charm and the beauty of its natural resources with its booming infrastructure, its services and the hospitality of its people.
It lies in the Tenth Region, known as the Lake District, only one hundred kilometers to the Southeast of
the City of Valdivia
and 900 kilometers from
the capital of Chile
.
This is a lake destination par excellence, though it seems to preserve the enigmatic spirit of the Andes Mountain Range, which appears in the background.
Futrono has temperate rainy weather that encourages the development of a lush evergreen native forest. In the summer, the pleasant temperatures invite visitors to enjoy its sandy beaches and recreational camping sites located on the lake and river shores. It has a fully paved road access with proper signaling device, thus ensuring a fast and safe arrival.
The name of the district comes from the mapuche-hulliche word "Futronhue", which means "Place with clouds of smoke". This name responds to the large fires produced by the colonists to build the croplands in the mid XIXth century.
It is important to highlight that Futrono has played a significant role in the history of Chile as it was chosen by the famous poet Pablo Neruda to leave the country in a clandestine fashion during his escape to Argentina, after he was persecuted by the "damned law" passed by the then president Gabriel González Videla.
Travelers visiting this piece of land will enjoy the magnificence of the scenery surrounding the region with a natural charm. Its rivers of crystal-clear waters, its majestic lake and the pleasing hot springs located on the Andean massif are ideal sites to get lost in thought, find quietness and rest during some long-awaited vacations.
Huapi Island, located in the middle of Lake Rango, may be visited. Histories and legends of the mapuche-hulliche community dwelling there may be discovered.
Lovers of fly-fishing have the chance to practice this activity all along the course of the Calcurrupe River. Enthusiasts of rural tourism and adventure travel may go on amusing horseback riding excursions in the surroundings of the Lake Ranco basin or experience speedy descents from the canopies of native trees where zip-lining is practiced. In the surroundings of Futrono, other districts may be visited, such as Llifén, Chollinco, Maihue and Chabranco, departure point of various eco-tourism excursions.
Visitors to this district must not miss the furniture craftsmen workshops. This activity has been recognized worldwide due to the quality, the design and the diversity of their woodworks. Futrono has acquired prestige due to the furniture made there.
All these elements, along with the excellent gastronomic proposals, accommodation options and transportation services turn Futrono into a tourist destination with an identity of its own, where the magic of those latitudes plays with the visitors' imagination to make them feel, experience and breathe the return to Pre-Columbian America.