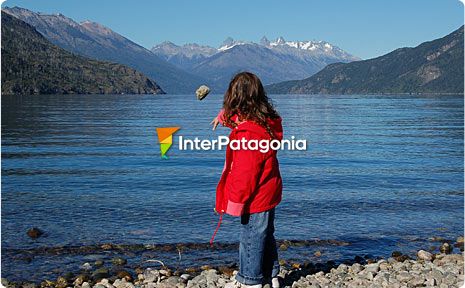 The park is home to crystal clear Lake Puelo where there are many endangered species like pudú and huemul. This reserve protects a natural and unique environment and connects the Argentinian and Chilean border.
Until 1971, Lago Puelo reserve was part of Los Alerces National Park. It was then when it became a national park with unique features in Patagonia. In order to understand the characteristics that make it special, it is important to notice that its position is not too high above sea level (about 200 meters) and its geologic and geographic formations create the grounds for an exceptional climate. For that reason its flora and fauna develops in harmony within milder conditions than in the other Patagonian parks. The turquoise color of the lake is caused by the sediments given by the glacier fields and snowfields found at the source of the Turbio, Azul and Epuyén Rivers. Eventually, the river flows into the Pacific Ocean through the Puelo River and its rapids. Mounts Tres Picos and Vanguardia with their hanging glaciers are in charge of holding the water of this dreamed-of lake.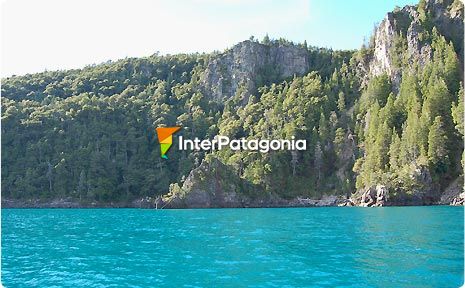 In this area, the Chilean Valdivian rainforest trespasses Argentinian territory, where there is a development of humid forest systems which include Patagonian cypresses,
coihues
and other species of similar evergreen foliage. The mountainsides are upholstered in bright green hues up to the very lake shore year round. Thus, a microclimate is produced which ensures high temperatures in summer. The lake resembling a looking-glass allows for gorgeous days at the beach and the practice of water sports.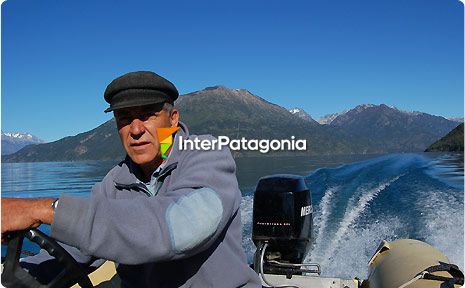 There is a unique and appreciated tree species called
patagua
or
pitra
, which is close to the Chilean myrtle. It creates an intricate web discouraging a walk into the forest. Its trunk is bumpy and differs from the other Patagonian environments, which creates a very special atmosphere. The park is also a refuge for the
huemul
, one of the endangered species in Argentina. Declared Natural Monument, this cervid has its most important population in Lago Puelo National Park. Visitors can walk around the different paths and they can discover white beaches with transparent waters, a fascinating experience. There are various circuits which can demand from half an hour to several days of hiking.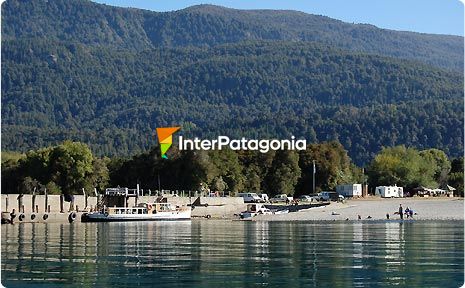 The national park also provides guided horseback rides, lake tours up to Los Hitos, and angling. There is a fishing regulation and having a permit and the right equipment is a must before trying your luck in the rivers and lakes. The recreational area is located at the north of the lake, where there is a grill area for daytime use. During the high season next to the national park quarters there is an information check point, coffee place with restrooms, and two camping sites, one which is primitive and the other one is organized.