Lago Verde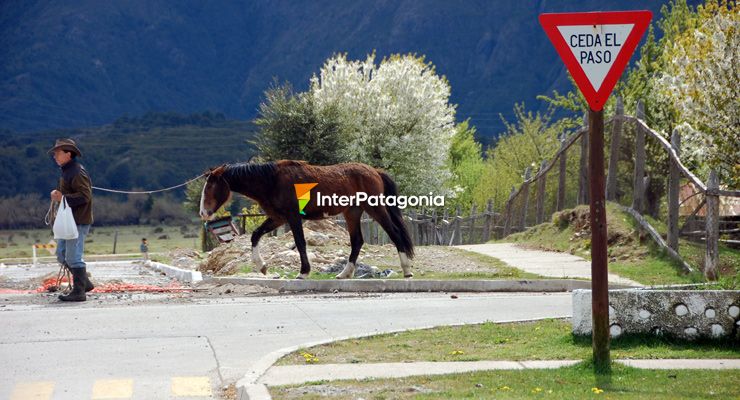 On the northern end of the Aysén Region, there lies the Commune of
Lago Verde
, made up by the Districts of Lago Verde, Villa Amengual, Villa La Tapera and the settlements called Cisnes Medio and Alto Río Cisnes.
This commune belongs to the Palena-Queulat basin, an unexplored territory composed of green forests and pure waters. Trails, rivers, lakes and the sea let visitors practice all kinds of activities in contact with the lush nature.
The town of Lago Verde is accessed from La Junta taking Route X-10 at the suspension bridge over the Rosselot River and traveling along approximately 70 kilometers up to the urban shell.
Lago Verde is a tidy and neat town and there exists the feeling that the mountains pay good company without suffocating. Lying on the frontier, this settlement is located just 5 kilometers away from Las Pampas Pass, which leads to the Republic of Argentina and is crossed only during certain months.
Capital of the commune, the municipality is based in Lago Verde. The town has basic services such as water, electricity, telephone and an emergency sanitary station. In the last few years, it has been defined as a tourist destination par excellence as nature has provided this area with a privileged micro climate with a wide range of contrasting sceneries.
Countless trails start at the commune or go across it. Whether on foot or on horseback, it is possible to get deep into very attractive landscapes. Its broad wildlife dresses its mountains, its riverbanks and lakeshores in shades of green. It features ample temperature variations between the summer and the winter months, when it is quite snowy. There are plenty of lodgings and camping sites, as adventure travel, eco-tours and sport fishing have developed remarkably. Besides, this territory is rich in tradition.
In the middle of February, the Lago Verde Week is celebrated with sport and recreational competitions and
huaso
skill demonstrations. Cuisine has a strong presence, as well as fireworks on the last night. The celebration of the anniversary of the foundation of this district is held in the middle of December. There is a folklore show and a contest to choose the best
tropero
(cattle driver), among other attractions.
While walking down its streets and learning about the tours around the area, visitors may come to the conclusion that this is the appropriate place for quietness and relax.