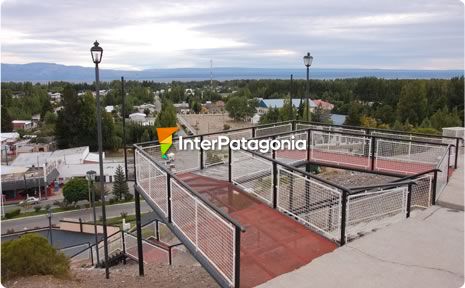 As part of the tour around this town with wonderful natural harmony, we went on a classic ride that let the wind stroke our face.
As we went along 11 de Julio Avenue in
Los Antiguos
, we found the access to Uendeunk Viewpoint, which displays the entire village as well as the outskirts populated by farms producing fine fruit and sheltered by big trees. We went up an ample staircase which reaches 70 meters of height at a small hill in the middle of the town. Once we hit the summit and caught our breath, we had the privilege to catch a glimpse that surpassed all our expectations. The most outstanding feature was the size of Lake Buenos Aires and the persistent waves that hit the shore impetuously. Some anglers were wandering around the water surface on their motorboats in search of a good catch.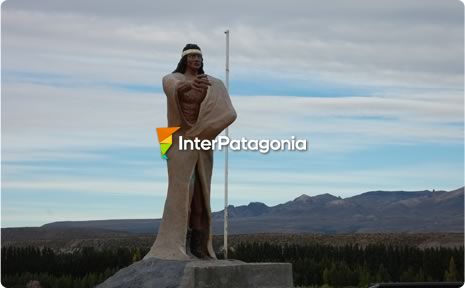 We had a pleasant impression of this fertile valley which -blessed by a special micro-climate- provides good harvest of fine fruit. That is why the farmland is so vast and divided into a green grid, with irrigation ditches. It is neat and receives plenty of sunlight. We were told that the cherry blooms and the tulip crops amaze the eye in certain seasons. Uendeunk is a Tehuelche word used to refer to a "good spirit" that takes care of newborn children. As homage to the first nations, a huge monument of a native dweller rescues their idiosyncrasy and offers a look towards the horizon. In the distance, the silhouette of the mountains is cut out in the skyline. They protect the village and make up a panoramic view of strong scenic beauty. The denizens of Los Antiguos take pride in Uendeunk Viewpoint and it was them who gave this spot that name.