Los Antiguos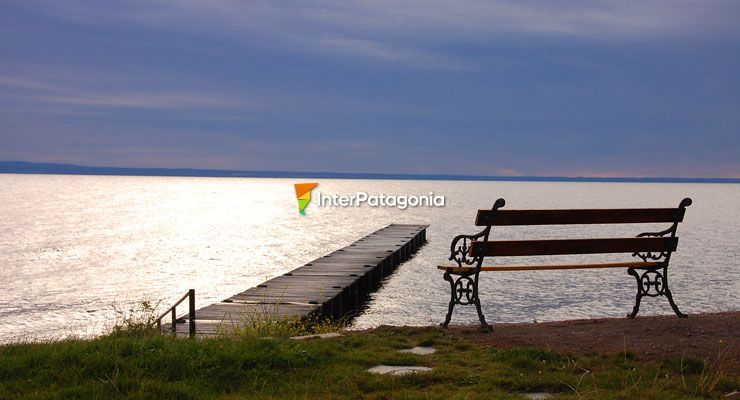 Los Antiguos
, a small village of 1500 inhabitants, is situated in a magic legendary valley with a particular microclimate on the southern margin of Lake Buenos Aires , by river Los Antiguos , 64 km. from
Perito Moreno
and 893 km. from
Río Gallegos
, in an attractive landscape with lakes and the snow covered mountains in the Cordillera de los Andes.
The characteristic irrigation channels that feed plantations and picturesque farms will call your attention.
The central avenue Boulevard 11 de Julio is full of flowers and flowerbeds, and the region is rich in birds like flamingos, swans, ducks, ibises, and herons.
Lake Buenos Aires has a surface of 2240 km2, 880 of which are in Argentina. It is the biggest in Argentina after lake Titicaca. Its water is deep blue, but there is no certainty as regards its depth. It drains to the Pacific through Río Baker, the most abundant river in Chile. The landscape is arid, with low bushes alternating with poplars and willows.
On the Chilean margin is the city of General Carreras.
The lake offers an ichtyic population composed by salmon, trout, and perch, what constitutes another important resource for the area.
Los Antiguos is very near the frontier and the Chilean city of Chile Chico that you can visit only by trespassing a footbridge on the river Jeinemeni.