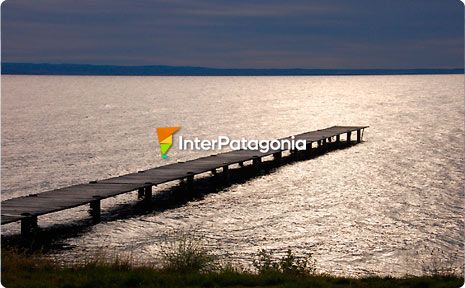 We approached Los Antiguos to visit Lake Buenos Aires, one of the most loved nooks by anglers in Patagonia.
From the balcony of the Antigua Patagonia Inn, Saturday morning looked splendid. Marcia and I stayed there for a while, sunbathing and enjoying the view. At that time, there was hardly any wind and the waters of Lake Buenos Aires were quiet. After breakfast, we set out to tour the town, which was still deserted. We went for a ride along the shady streets and ended up on the shores of huge Lake Buenos Aires, which was beginning to welcome anglers and their families. As we could not see any boats on the coast, we approached the Argentinian Prefecture post. We were welcomed by petty officer Alberto Falcón and officer Horacio Treccarichi, who commented on the main features of the lake.
Second in the List
Located in the Northwest of the Province of Santa Cruz, its crystal-clear turquoise waters occupy 2,240km2 of Argentinian and Chilean territories. Los Antiguos is the closest Argentinian district settled on its shores. This is the second largest lake in all South America after Lake Titicaca, located between Perú and Bolivia. In the trans-Andean country, it receives the name of Lake General Carreras. Its waters run deeper and there are steep cliffs in some areas.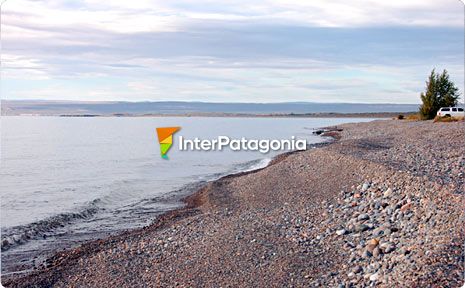 Instead, the Buenos Aires, with its 881km2, is a plateau lake with some cliffs on its eastern shores. As the habitat of an interesting population of brown and rainbow trout, with specimens that may reach over 5 or 6 kilos, this is where lovers of fishing practice spinning and, whenever possible, trolling, using mainly spoons. Another virtue is that fishing may be practiced all year round, although it is advisable to follow the "catch and release" modality off season. Even though its waters look quiet near the shore, the winds usually originate rough waves towards the center.

As we wished to take some photographs and it was a fine day, the officer agreed to our request to sail across it. After being provided the appropriate equipment and getting the Zodiac boat ready, we began to border the shore. First, we approached the inn's pier and, after a couple of turns, we resolved to head for the border, an imaginary line ranging from the Jeinimeni River mouth up to Ing. Pallavicini on the opposite coast.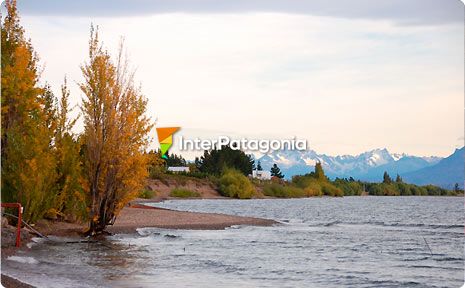 As we were advancing against the wind, we felt the waves hitting the craft. The fantastic snow-capped mountains of the Andes bordered the distant surroundings of the lake. On our way back, we watched some black-necked swans and some ducks approaching the mouth of the Los Antiguos River.

Once on the beach and after sharing some
mates
with cakes, we said good-bye to our guides in order to go on visiting the local attractions. In the evening, only the huge dark layer spreading over the shore of the Buenos Aires could be spotted from the inn's restaurant.