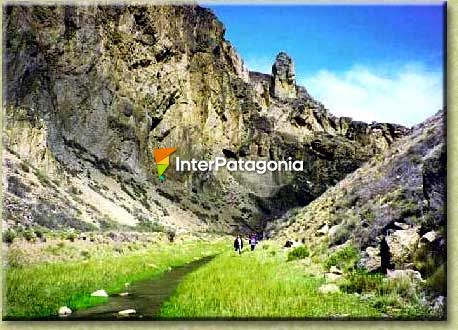 The estancia welcomes guests while it continues with its sheep husbandry and horse breeding tasks. A stay in the venue certainly smells like countryside spirit.
Southern Argentina has a special charm in delightful scenes accessed through long journeys along inhospitable roads. The best thing to do, then, is to make a stop at a site where the daily life of a Patagonian rural venue is perceived.
Estancia
Telken, close to
Perito Moreno
, welcomed us during our journey towards the Cave of the Hands. We arrived in our car following National Route 40 and we could observe this beautiful wooden house from a distance. Its chimney announced the classic fire lit in the living-room. As we went in, we were given very polite assistance. We left our hand luggage and accepted an invitation to go on a hiking tour around the
estancia
. We went out to the garden and admired the old trees and flowers, especially the lupins, a classic local bush with colorful flowers. While several dogs wagged their tails around us, we were led around the area, the sheep sheds and the stables. We went on a short ride on horseback in the area to make contact with rock ravines and small creeks and end up with a snack in the open air. It was an excellent occasion to enjoy a relaxed chat about the activities carried out in the
estancia
. Our stay had been programmed for the day only. Had we stayed longer, the possibilities included to go on a horseback ride towards the basalt high plateau at Lake Buenos Aires and up the Cave of the Hands, following a short cut to Los Toldos and bordering the Pinturas River. In a unique experience, visitors to this site may observe cave paintings that date back to 9,000 years ago which give evidence of the presence of men and their rudimentary lifestyle.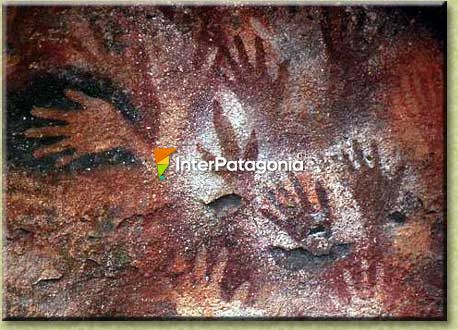 Back on our morning ride, a homemade dish was calling us with its aroma. We had the feeling of getting home to a nice meal. During a conversation with the owners of the house, we learned that the
estancia
opened up in 1915 and was devoted to sheep husbandry and horse breeding for three generations. For long years, it has welcomed visitors to Patagonia. The original rooms are located in the main house, whose structure features the architectural style of southern country houses. Meals are served at the main dining-room and shared with the house owners and other visitors, which turns this into a pleasant memorable moment. The cozy assistance of the staff, the painstaking service and its endless horizon are discovered through every window in the house. As a result,
estancia
Telken has won the "Thousand Stars
Estancia
" prize in 1995.