Small but suitable for tourists, this city is heading for the future. History, culture and new tourist attractions all along its ria are ideal for adventurers, no matter their age.
When it Comes to History and Culture

When the plan involves going on a journey back in time, a href="/puertosantacruz/index_i.html">this city features countless ways to do this and enjoy the charm of understanding what things were like long ago. Ever since the days in which the first nations dwelled in the area, until the conquest of the desert and the booming trade, with the tracks of different historical moments that left their imprint in this small city.

It is impossible not to pay a visit to:

the mausoleum where the remains of Captain Carlos María Moyano, who was the first governor of the then territory of Santa Cruz, rest in peace.

the monolith in memory of the reaffirmation of Argentinian sovereignty in Patagonia carried out by Commodore Luis Ply

the monument to the Centennial, a wide platform where a monumental iron cross stands out in front of the estuary of the Santa Cruz Ria, and different busts have been erected in honor of heroes or pioneers of the region, such as Commander Luis Piedrabuena's Monument.
The church Exaltación de la Santa Cruz (Feast of the Cross), the first concrete building in the city.
The cultural center housing Carlos Borgialli Regional Museum, where visitors can appreciate the natural area and wildlife of the region, apart from those exhibitions devoted to history, archeology and paleontology.


When it Comes to Nature and Adventure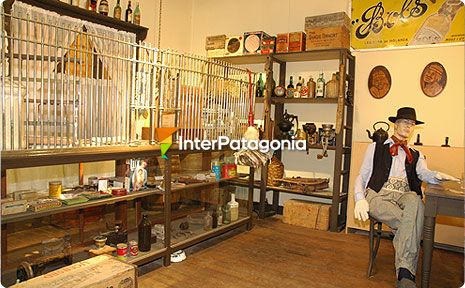 All along the Santa Cruz Ria, various natural attractions follow one another and provide different alternatives for visitors and locals to enjoy in the open air:

The waterfront promenade follows the ria and encourages families to get together and go for a walk, cycle, walk the dog or just share some mate with friends, especially on warm days and weekends.
On the southern margin of the ria, there is a spot known as Punta Quilla and famous Puerto Santa Cruz, where vessels coming from overseas moor and also, a smaller space for ship with shallow drafts.
The 25 kilometers on the southern margin of the Santa Cruz Ria are ideal to drive and access various spots and ramps where fishing and nautical sports are available.
In the center of the ria, there lies Isla Leones (Sea Lion Island), visited on some excursions that start in town. On the island, all kinds of birds, many of which are migratory, may be observed.
Angling is another great protagonist in the area. There are fishing excursions and even watercraft rental for those who choose to catch some sea bass or silverside on board some boat.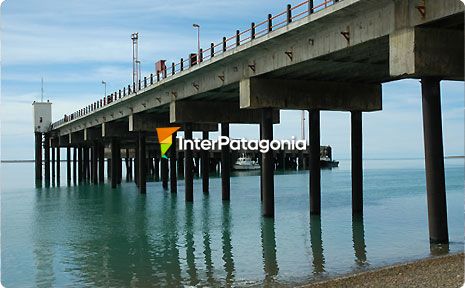 Puerto Santa Cruz posee todos los condimentos para prolongar la estadía de sus visitantes; en esta pequeña ciudad se encuentra todo lo necesario para que los distintos integrantes de la familia se sientan satisfechos.