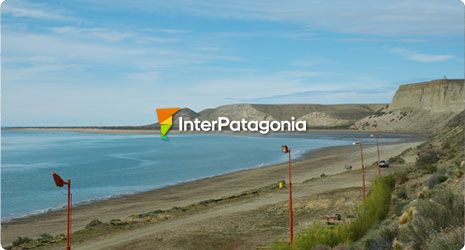 This is a land tour that leads visitors around the famous Santa Cruz Ria and its importance in this southern Patagonian region.
Lake Viedma empties its waters in La Leona River and this in turn ends at Lake Argentino, which contributes its waters to the Santa Cruz River (direct emissary of Lake Argentino). This river travels approximately 400 kilometers up to the point where it gives shape to the ria bearing the same name and reaches the longed-for mouth at the Argentinian Sea. All this happens in the
Province of Santa Cruz
. The locals at
Puerto Santa Cruz
and those who live in the surroundings assert that it is necessary to see in order to understand and that many times it becomes a wonderful experience to tell. Depending on the winds, if the water comes into the ria or flows into the sea (and this also has to do with the tides): "the color of the waters in the ria are not always the same; they change all the time". Te population lies on the southern margin of the ria, which ensures a colorful sight all along the twenty-five kilometers of length of this waterway.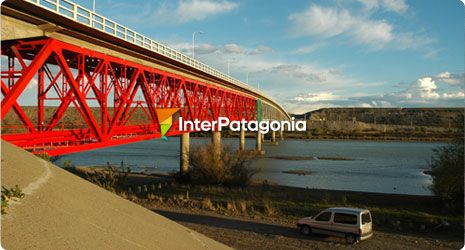 From its mouth –located between Punta Norte and Cascajo and giving origin to an almost two-kilometer-wide canal- both the ria and its banks offer the possibility to practice nautical activities, among which canoeing, water skiing, wildlife mapping and sailing stand out. The site is also ideal for angling enthusiasts, who can catch excellent specimens of sea bass and large silverside either on board a watercraft or from either shore. Some people affirm that there are sites where the ria gives shape to some lagoons where rainbow trout have been planted. A paradise for fly-fishermen.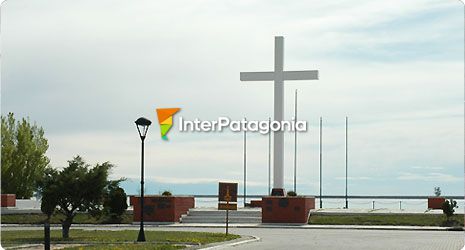 Isla Leones
(Lions Island) lies in the center of the ria and is a perfect place for all kinds of bird colonies to settle. Penguins, albatross and cormorants of all kinds prevail. Even today good observers spot the small abandoned watercrafts resting on the shores of the ria and giving the area a special historical aspect. In the surroundings of the ria, there appears the Cross of the Centennial, inaugurated on December 1, 1978, one-hundredth anniversary of the landing of the naval squad commanded by Commodore Py. This is one of the greatest attractions on the waterfront and it is located at the intersection of Julio A. Roca and Comandante Luís Piedra Buena Avenues. When it comes to tourism, the ria is gaining more and more followers and service operators who see various alternatives to please visitors to Puerto Santa Cruz both in the summer and on long weekends all along the extension of this geographical feature, also visited by people from neighboring districts.