Puyehue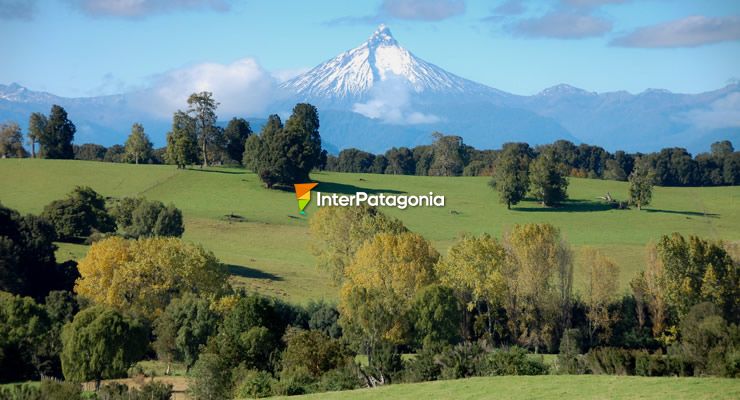 Puyehue is nestled in the Chilean Lake District, in the Department of Osorno. There is much to see in this spot and visitors soon become the protagonists. The entertainment available is related to the motivation offered by the woods in Puyehue National Park and the nautical activities developed on Lake Puyehue.
A visit to the forest reserve offers the chance to contemplate wildlife while hiking or riding on horseback. Mañios, coigües and ulmos reach tall heights as a result of the plentiful rainfalls that reach the mountain. Their shade and humidity give their charm to trails, creeks and cascades.
The best-known ski resort in the area is located on the hillside of a volcano in the area known as Antillanca. Another volcano, the Puyehue, may be observed from a viewpoint in the park.
Lake Puyehue is large and features many beaches and spots where motorboats enter the water body to go sailing, fishing and practice other sports. The main settlement on the lake is called Entre Lagos.
It is not unusual to find constant hot springs in a volcanic area. Puyehue and Aguas Calientes Hot Springs are located in this area. They contain minerals that stimulate blood circulation and relaxation. They are popular among people in search of quietness and rest.
Whether in winter or summer, the tourist offer all along Route CH 215 is intense due to the fluent movement of tourists lured by such natural marvel. A few kilometers away, Cardenal Samoré International Pass joins Puyehue with the Argentinian Cities of Villa La Angostura, San Carlos de Bariloche and San Martín de los Andes.
The department is named after the Mapudungun word "Puyehue" and so is the lake, the volcano, the national park and the village. It stands for "place of puyes", a freshwater fish, and it summons lush nature all throughout this zone.